Daily Columns
Weather
Puzzles & Games
Horoscope
Ski Reports
Tide times
Emergency Number
Business Profiles
Facebook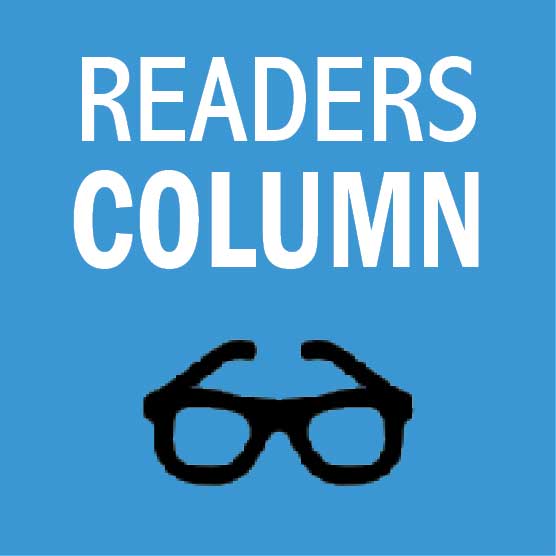 Community Services
Community House Wanganui was first thought about back in 1990 and the establishment of this became a project under the 150 year celebrations for New Zealand.
You may also like
---
Published: 02 Sep 15
News from Community House Wanganui
Community House Wanganui was first thought about back in 1990 and the establishment of this became a project under the 150 year celebrations for New Zealand.
It came about as a result of the changes in the way some health services were being delivered at a time that these services were being handed over to community groups. The community agreed that a base needed to be set up for these groups to work from in order to be more professional and so that clients could seek support from more than one agency with one visit. Hence Community House Wanganui opened its doors in July 1991 in the vacant Wakefield Chambers building (owned by the Harbour Board Endowment Trust) at 53a Ridgway Street Wanganui.
Since then the make-up of groups has changed with some going off to be their own entity and new groups coming in to join us. During this process groups other than health related have joined and we all work together to support our clients.
Three years ago we were told our building had a very low earthquake rating and our collective of groups decided we needed to move to a safer building, hence we are now located on the first and second floors at 60 Ridgway Street, Wanganui, formerly the Post Office.
Our clients continue to receive the same services and can still be anonymous when they enter the building, ie no-one knows who they are visiting when they come into the building.
They really appreciate this.

The friendly office team with Sue Miller from More FM, having just received the morning tea shout from The Orange - thanks Dave and More FM
We also have a meeting/training/workshop space available to our groups and also to other community groups in Wanganui. The Ridgway Room is located on the 1st floor and is a self contained, self help room. Rentals are reasonable and go towards the overall operating costs of Community House. To book this space please contact Jan our Manager ph 06 347 1084 or email manager@communityouse.org.nz
Com.Chat the community groups newsletter is compiled in our office and distributed by mail or email to around 650 recipients. This keeps organisations, schools, churches, clubs and others up to date with funding information, events and support groups and other information.
Who works in Community House Wanganui
Arthritis New Zealand -to improve the health and well-being of people who are affected by Arthritis
Autism Wanganui - Empowering people living with autism
Balance Whanganui - Peer Support, advocacy and education for those struggling with mental health and/or addictions.
Brain Injury Whanganui - providing support to persons with or affected by acquired brain injury
Multicultural Council of Rangitikei/ Whanganui - supporting ethnic communities and others in need
Multiple Sclerosis Wanganui - provide on-going support, education and advocacy for people with MS and their support networks.
National Health and Disability Advocacy Service
Parkinson's Wanganui - Education, Information and Support for all people with Parkinson's, their caregivers, friends and families.
Prisoner's Aid & Rehabilitation Society (PARS) - reducing offending by providing support and re-integration services to offenders and their family/whanu
Problem Gambling NZ - Building healthy communities together, free from gambling harm
STARS Education assists people of all ages who have Learning Disabilities mainly in Numeracy and Literacy
Volunteer Whanganui - Supporting communities, where volunteering is recognised and valued
WellStop/Manuka Family Services
Whakauae Research Services Ltd - Research for maori health and development
Whanganui Community Living Trust - Helping people with experience in mental illness to enable them to become full and active members of the community
Whanganui People's Centre - Advice, Advocacy and Support
Community House Office - Supporting Organisations in our Community
Our office team also regularly update the database of community organisations in the region and hope to get this on line as part of the webpage development.
Office Services are available through the office.
Our friendly team of will assist you with photocopying, laminating, binding and newsletter preparation.
Community House Wanganui has just joined the world of Facebook with our Facebook address being Community House Wanganui. Have a look for us, check us out and like us of become our friend to receive regular updates of what is going on our community. Also feel free to send your information through to us to share.
We are still in the process of redeveloping our web page www.communityhouse.org.nz and hopefully this will be up and running again soon.
To find out more about us
Our groups, office space to rent or meeting space to hire please just pop in, to our office Room 102, 1st Floor, 60 Ridgway St, phone us 06 347 1084 or email us manager@communityhouse.org.nz where we can give you more information about the organisations and direct you to their space in our building
Daily Columns
Weather
Puzzles & Games
Horoscope
Ski Reports
Tide times
Emergency Number
Business Profiles
Facebook