Search
News & Editorials
Daily Columns
Tide times
Ski Reports
Emergency Number
Business Profiles
Facebook

"Local Government" with
Mayor / WDC
13th Jul: WDC Press Release - Weather Advisory 10:20 am

Published: 13 Jul 2017 - - Author: Mayor / WDC
---
There is a Strong Wind Warning in place for Whanganui and Taranaki
Southerly gales are expected to become severe, with gusts of 120 km/h from Thursday morning until Thursday night.
There is a Severe Weather Warning in place for Central New Zealand
Significant Winter Storm for Central New Zealand
A deep low east of the North Island is moving northwest today bringing heavy rain, snow and severe southerly gales to central New Zealand.
This is a significant weather event, and the combination of heavy rain, snow and strong winds is expected to cause widespread disruption to transport. Also, winds of this strength can cause damage to trees, powerlines and unsecured roofs and structures and make driving hazardous.
Whanganui District Council advises caution in these very high winds.
Please secure outdoor furniture, loose iron, trampolines etc. If you have a business please bring in or secure your signs.
Power has been restored to some areas, but Mannington Road, Virginia Road, parts of Aramoho and Westmere are still without power. Residents in Great North Road may also be affected due to a tree going through the powerlines.
If your power is out, contact your electricity supplier for information.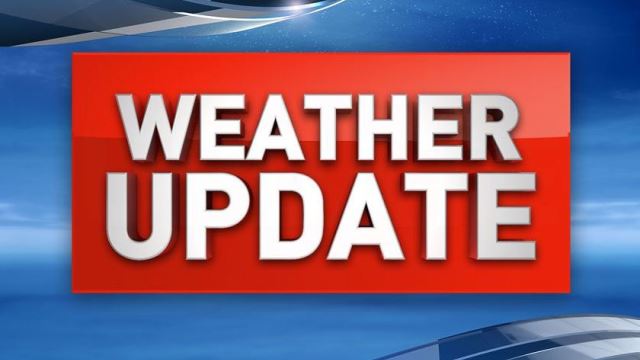 Roading and Travel
Avoid non-essential travel today and exercise extreme caution if you do have to go out. Numerous trees have been reported down throughout our urban area.
Some traffic lights have been damaged by the high wind. If the lights are out please treat as a normal intersection. The usual give way rules apply.
Whanganui District Council crews are checking urban and rural roads in our district and we'll keep you up-to-date as they report back.
Papaiti Road is closed due to fallen trees
Kauarapaoa Road is closed due to fallen trees
Snow is falling heavily in the north of our district and Fields Track is currently impassable
For highway information check the NZTA website: http://www.journeys.nzta.govt.nz/traffic/areawarnings/112260?layers=area-warnings,road-hazards,road-works,cameras,road-closures
Parks and facilities
Council facilities are being checked and secured.
Bason Botanical Reserve, Virginia Lake, including the aviary and the Winter Gardens and arboretum are currently closed due to high winds and tree falls.
Please follow the Whanganui District Council Facebook page for regular updates.
By Commenting Below you agree to the Terms and Conditions found here