Search
News & Editorials
Daily Columns
Tide times
Ski Reports
Emergency Number
Business Profiles
Facebook

"Rugby Ramble" with
David Ogilvie
13th May: Club Rugby Report & Results

Published: 13 May 2017 - - Author: David Ogilvie
---
Brought to you by: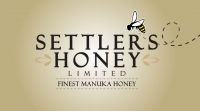 Border fell over in the final game of Wanganui's pemier rugby first today, but had already sewn up the Paul Mitchell Cup.
David Ogilvie reports from Spriggens Park:
Border came to Spriggens Park for the first time this season short of two or three leading players, and fell 30-22 to a Marist side which appears to be finally starting to realise its potential.
But Border still takes the Paul Mitchell Cup for winning the first round.
Marist was able to pretty much get its leading players together to create a good spine for the side - No 8 Ryan Gill, halfback Sean Brown and first-five Steelie Koro kept things pretty much under control, even when Border was threatening to run rampart through the middle and late stages of the second half.
In fact Marist's defence, as much as some great seizing of try-scoring chances, proved the real strength of the side - midfielders Josiah Bogileka and Elijah Ah Chong were very instrumental in this, aided by the experience of wing Simon Dibben.
The forward effort, headed by reps Viki Tofa and lock Sam Madams, was strong and reasonably sustained.

The beneficiary of all this was young wing Lachlan Blackstock, with a tryscoring hat-trick. His third was a piece of cheek, when he pinched the ball from a Border attacker and sped down a wide open blind side to put the game beyond reach.
Border will be pleased with the4 effort of former Fijian lock Sekonia Kalou, who will get better with each game. But Border lost rep prop Tietie Tuimaunga early on with what looked like a serious knee injury, and lively openside flanker Angus Middleton with a recurring kneee problem - these losses certainly did not help.
The side certainly had chances in the lively second half and blew two near certain chances in the 24th minute of the spell. Captain Cole Baldwin, Kalou and Jack Hodge were the best of the forwards, and Harry Symes looked lively at fullback.
With the result from Ruapehu's match against Ngamatapouri unavailable because of communications difficulties, it's impossible to sort out second place (Ruapehu would be there with victory),
Marist was three points behind Border(34), with a sloppy Pirates one further back after getting through to a 36-15 victory over Utiku in the Spriggens Park curtainraiser.
Pirates had four yellow cards, so played 40 minutes with just 14 men. They will not be able to do that against better opposition.
As is Pirates' habit, six different individual players scored the tries, against Utiku's two. Soonalote Tauailoto was Pirates' most explosive attacker, with left wing Suilagi Lafi looking promising on the left wing.
Flanker Regan Collier was probably Utiku's best.
Kaierau beat Ratana 29-0 at the Country Club in the remaining match.
NB. We're still trying to get the Ngamatapouri v Ruapehu result.
Results:
Premier:
Marist 30 (Lachlan Blackstock 3, Viki Tofa tries; Sean Brown 2pen 2con) bt Border 22 (Sekonia Kalou 2, James Forsythe, Harry Symes tries; Symes con).
Pirates 36 (Matt Thompson, Fa'amanu Manutulila, Mene Taufa'asau, Siulagi Lafi, Soonalate Tauailoto, Romeo Tiatia tries; Junior Ainea 2con, Tupu Ulufae con) bt Utiku 15 (Saia Tumohenga., Karl Farrell tries; Max Navas pen con).
Kaierau 29 (Cade Robinson, Josh Lane, Lafaele Malo tries; Ethan Robinson try, 3con, pen) bt Ratana 0.
Unofficial points: Border 34, Marist 31, Pirates 30, Ruapehu (28, result to come), Taihape 23, Ngamatapuri (19, result to come), Utiku, Kaierau 11, Ratana 1.
Senior:
Hunterville 44 Ruapehu 22, Celtic 27 Border 20, Kaierau 25 Buffalos 20.
By Commenting Below you agree to the Terms and Conditions found here