Search
News & Editorials
Daily Columns
Tide times
Ski Reports
Emergency Number
Business Profiles
Facebook

"Rugby Ramble" with
David Ogilvie
14th Oct: Heartlands Rugby - Wanganui into semis

Published: 14 Oct 2017 - - Author: David Ogilvie
---
Brought to you by: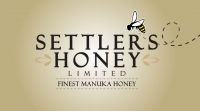 Wanganui will play South Canterbury in Timaru in Saturday's Heartland Championship rugby semi after struggling to hold out North Otago today at Cooks Gardens.
David Ogilvie reports:
Today's results:
Wanganui 10 (Tremaine Gilbert try; Nick Harding pen, con) bt North Otago 6 (Joshua Buchan 2pen).
HT: Wanganui 7-3.
Poverty Bay 35 Thames Valley 34, South Canterbury 45 East Coast 7, Horowhenua-Kapiti 30 Buller 26, Mid Canterbury 43 King Country 38, West Coast 36 Wairarapa Bush 26.
Image from Wanganui Rugby
Unofficial points:
South Canterbury 36, Horowhenua-Kapiti 33, Buller 29, Wanganui, Mid Canterbury, West Coast 26, North Otago 25, Poverty Bay 20, Thames Valley 19, King Country 12, Wai Bush 10, East Coast 0.
Wanganui needed a little bit of help from its friends......in this case West Coast.
Today's struggling 10-6 win over North Otago was only the first part in a sweaty afternoon for the defending Meads Cup rugby champion.
Mid Canterbury (which beat Wangaui) only needed to beat King Country with a bonus point, and have West Coast do less than that against Wairarapa Bush in the two late games, for Wanganui to miss the Meads Cup playoffs altogether.
King Country tried desperately to do the right thing for Wanganui by upsetting Mid Canterbury, but went down 43-38 in a thriller. Mid Canterbury had its five points to tie with - and beat - Wanganui.
That left it to West Coast to produce a bonus point win in the late game at Masterton to make it three teams with 26 points - with the tiebreaker being the union with the biggest plus points differential, with that being Wanganui.
Wai Bush stayed in the battle for 60 minutes,. But at that stage the score went to 33-14 and Wanganui looked safe for the fourth qualifying spot.
And so it proved.
Why did it get to this drama?
In the end today, Wanganui could not overcome the injury loss of five important players, especialy backline general Craig Clare, which left the backline very short on experience and time together.
And with North Otago having a forward edge in the set pieces, Wanganui's quality of possession was not good enough and the new backline could not find a way through. Halfback Lindsay Horrocvks was unable to give teenage first-five Cody Hemi enough good ball, and the result was the North Otago defence swamped attempts to score the four tries needed for the bonus point.
Thus the game turned into a real quarter-final, with the win the major focus. There were many, many mistakes from either side - regrettably notably Wanganui. There was little flow and very few points.

Wanganui made more than 20 errors, and therein lies the story of the day - but it is extremely hard to put a new backline together in the space of two training sessions.
Taihape's Dane Whale was a shining light, starting at second-five and moving into first-five after 51 minutes. He controlled the defence well.
Wanganui forwards to shine included lock Sam Madams, who has made a million tackles in this competition, openside Jamie Hughes, blindsider Tremaine Gilbert and tighthead Viki Tofa, who had some interesting scrummaging techniques upsetting the other side of the Wanganui scrum in the first 20 minutes.
What did shine was an excellent home team defensive screen which kept North Otago tryless - and this was the third match in a row in which this happened. Wanganui's tryline was not crossed by any of King Country, Horowhenua-Kapiti or North Otago
Semis draw:
Meads Cup: South Canterbury v Wanganui, Timaru; Horowhenua-Kapiti v Buller, Levin.
By Commenting Below you agree to the Terms and Conditions found here