Search
News & Editorials
Daily Columns
Tide times
Ski Reports
Emergency Number
Business Profiles
Facebook

15th Apr: Club Rugby Results & Report

Published: 15 Apr 2017 - - Author: Newsroom
---
Brought to you by: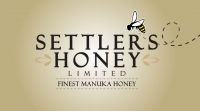 While Border hung on to its Wanganui premier rugby lead today - albeit against a much tougher challenge from Kaierau than expected - Ruapehu came to town to signal its challenge. And there was a shock out-of-town!
David Ogilvie reports:
Ngamatapouri's surprise 31-30 win over Taihape aside, some of the most important moments of today's club rugby came at Spriggens Park, where Ruapehu came into the limelight.
Wanganui rugby is stronger when Ruapehu is strong, and there were clear indications at Spriggens Park today that this year's side has some ambition - and definitely some thoughts of going all the way.
Ruapehu put Pirates away reasonably comfortably in the second half, winning 31-19 after trailing 19-14 at the interval. It was a match won by a strong forward performance which had as its sharp cutting edge the class of centre Craig Clare - a superb try, four conversions and a penalty.
But there were periods when Ruapehu tended to meander,. And in that time Pirates offered some strong spirit and a little bit of class from young wingers Romeo Tiatia and Aperagmo Fiu, who manufactured a magic try between them.
But it always looked like Ruapehu had the firepower, and that came from the forwards led by skipper Roman Tutauha, veteran lock Ian Rowe and front rankers Karl Parker, Matt Clark and Kim McNaught when the latter came on.
Halfback Kahl Ellers-Green had a good one, and Clare and fullback Shaquille Waara provided the sparkle.
But it did take a while before Ruaphu laid the cards on the table through Clare's brilliant try in the second half.
Halfback Fa'alele Iosua and the young threequarter line looked likely at time for Pirates, while loosie Tafalu Isaako was very strong with the ball - and one wonders just what big lock Mene Tauifa'asau could achieve if he just believed a little bit more in himself.
On to the other matches - and what action.
Kaierau scared Border more than a bit before the championship leaders came through 19-10 - a result that showed little relation to Kaierau's bad recent form and Border's big points-scoring.
Wing Harry Smes scored twice for Border, which trailled Kaierau for some time before gaining the lead, going to 19-5 ahead and having to settle for a 19-10 win.
And out at Ngamatapouri, the locals scored their first premier win by upsetting last season's finalists Taihape 31-30, after being behind 21-20 at halftime. There was seldom little in this nailbiter.
Te Tua Kemp had a very successfulo day for the new boys with a try and five successful goalkicks. Both teams scored four tries. Our thanks to the person who got this score through quickly - it was a long day for Taihape, a round-trip of some 340km.

Utiku scored 20 unanswered second half points to put Ratana away 20–10 at Taihape in the other match. Marist had the bye.
Results:
Premiership

Ruapehu 31 (Kahl Ellers-Green, Troy Brown, Roman Tutauha tries; Craig Clare try, 4con 2pen) bt Pirates 19 (Aperagmo Fiu, Mene Taufa'asa, Romeo Tiatia tres; Junior Ainea 2con).
Utiku 20 Ratana 10 (no scorers available).
Border 19 (Harry Syms 2, Hamish Mellow tries; Nick Harding 2con) bt Kaierau 10 (Ace Malo, Cameron Davies tries).
Ngamatapouri 31 (Jesse Kemp, Bryn Hudson, Samu Kubunavanua tries; Te Tua Kemp try, pen, 4con) bt Taihape 30 (no scorers available).
Unofficial points: Border 23, Taihape 17, Ruapehu, Marist 16, Pirates 15, Ngamatapouri 9, Kaierau, Utiku 5, Ratana 0.
Senior:
Celtic 50 Buffalos 0, Marton 68 Taihape 8, Pirates 52 Ruapehu 5,. Kaierau 13 Border 13. Points: Marton 25, Pirates 24, Celtic 16, Taihape 14, Hunteville, Counties, Border 12, Ruapehu 7, Kaierau 2, Buffalos 0.
By Commenting Below you agree to the Terms and Conditions found here