Search
News & Editorials
Daily Columns
Tide times
Ski Reports
Emergency Number
Business Profiles
Facebook

"Local Government" with
Mayor / WDC
15th Aug: First Past the Post or Single Transferable Votes?

Published: 15 Aug 2017 - - Author: Mayor / WDC
---
The Whanganui District Council want to hear your feedback on the system you would prefer for the next local government election in 2019.
The two options are First Past the Post (FFP) or Single Transferable Vote (STV).
Get along to hear more about the First Past the Post and Single Transferable Vote systems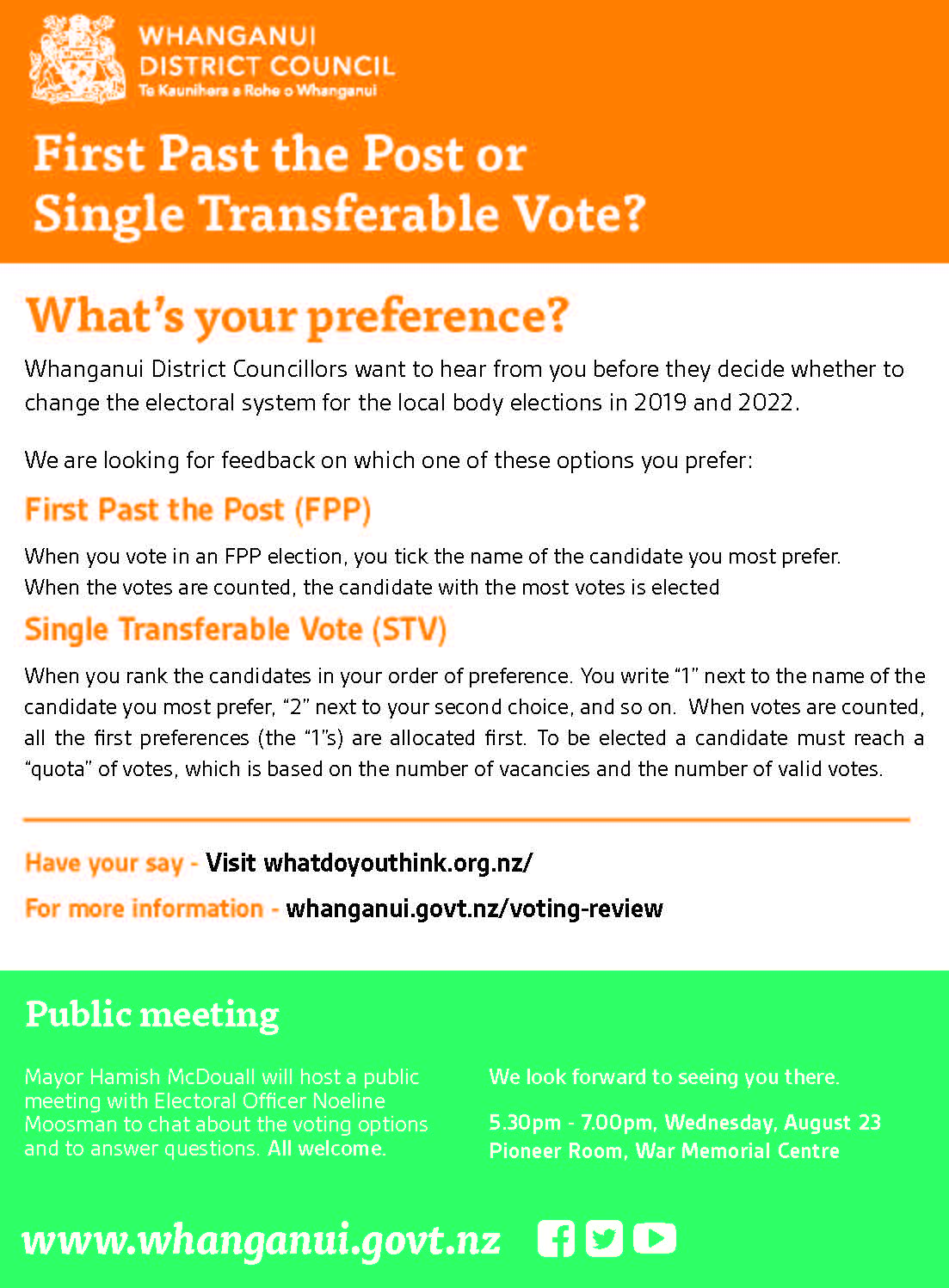 By Commenting Below you agree to the Terms and Conditions found here