Search
News & Editorials
Daily Columns
Tide times
Ski Reports
Emergency Number
Business Profiles
Facebook

"Rugby Ramble" with
David Ogilvie
15th Jul: Club Rugby Results & Report

Published: 15 Jul 2017 - - Author: David Ogilvie
---
Brought to you by: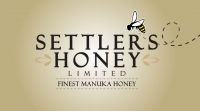 Next Saturday's Wanganui premier rugby semi-finalists were found today, with matches at Waverley and Spriggens Park next Saturday.
David Ogilvie reports:
Border plays Pirates at Waverley and Marist play at home to Ruapehu in Wanganui rugby'semi-finals after a final round hampered very badly by the storm.
The matches between Pirates and Utiku at Taihape and Ruapehu and Ngamatapouri at Ohakune were not played because of the playing fields being ravaged by now. All four clubs were given two points.
The senior semi between Huntervile and Counties, scheduled for Hunterville, was shifted to Bulls and saw a win to Hunterville..
The major interest then was in the Border-Marist clash at Waverley. Marist needed to score five points an keep Border pointless - something it failed to do.
In fact a try to rep prop Hamish Mellow and five penalties to Nick Harding saw Border home 20 - 12, even though Marist scored a couple of tries.
Border led 14 - 12 at halftime and the home side battled home.

So the draw for next Saturday sees Border and Pirates play at Waverley, and Marist meet Ruapehu at Spriggens Park.
Results:
Premier:
Border 20 (Hamish Mellow try; Niock Harding 5pen) bt Marist 12 (Steelie Koro,m Cameron Crowley tries; Mitchell Millar con)
Kaierau 31 (Matt Ashworth, Ace Malo, Charlie Goud, Jack Yarrall, Dominic Broadhead tries; Ethan Robinson 3con) bt Ratana 27 (Teanu Puki-kaa 2, Te Oronmga Wharitie, O Kai, Charlie Mete tries;' Paora Heremnaia con).
Ruapehu-Ngamat and Pirates-Utiku were not played due to the snow.
Senior semis:
Hunterville 37 Counties 10,. Taihape 40, Pirates 29 (extra time), .
Semis draw: Hunterville v Celtic, Spriggens Park; Marton v Taihape, Marton.
Consolation final:
Ruapehu 27 Border 14.
By Commenting Below you agree to the Terms and Conditions found here