Search
News & Editorials
Daily Columns
Tide times
Ski Reports
Emergency Number
Business Profiles
Facebook

"Rugby Ramble" with
David Ogilvie
16th Sep: Rugby - Not the result Wanganui wanted

Published: 16 Sep 2017 - - Author: David Ogilvie
---
Brought to you by: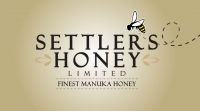 Wanganui suffered its first defeat of this year's Heartland Rugby Championship today, but the news is not all bad.
David Ogilvie reports:
Wanganui led for 74 minutes against South Canterbury in Timaru today but gave away a late try to suffer a 21-17 defeat.
That put the River City from top down to equal second, but it could have been a whole lot worse. Fate, more than anything, helped assist in the defeats of top rivals Horowhenua-Kapiti (previously equal top) and Buller (third), meaning Wanganui still sits reasonably comfortably.
But it has become tight in the battle for semi-final positions, even at this stage. This how fate helped Wanganui.
Buller fell to Thames Valley at Paeroa 26-7 after the game was held up for some 45 minutes at least after just 15 minutes of play - the wait being for an ambulance after local player Hayden Anderson appeared to suffer a bad leg break.
Thames reacted much better on the restart, with Buller outplayed from that stage.
In Greymouth, the locals also had some help against Horowhenua-Kapiti. The latter were stuck in Wellington Airport yesterday (Friday) when winds closed the airport. They had to be flown south in two different aircraft and then bussed across, arriving late with the game being delayed.
Nonetheless West Coast worked hard for its 24-18 win.

Now South Canterbury leads by to points and probably deserved its win against Wanganui by scoring three tries to one.
Wanganui dominated the first half territorially but could only produce the usual Timoci Seruwalu try and four Craig Clare penalties.
Playing into the second half wind, Wanganui added one of those Clare penalties, and led for 34 of those 40- minutes - but the home team manufactured the winner.
Wanganui's best were Clare, halfback Lindsay Horrocks, No 8 Bryn Hudson and lock Sokonaia Kalou.
Next Saturday's match is another trip away, against the old enemy Mid Canterbury in Ashburton.
Results:
South Canterbury 21 Wanganui 17 (Timoci Seruwalu try; Craig Clare 4pen). HT: Wanganui 14-7.
North Otago 28 King Country 26, Poverty Bay 35 East Coast 15, Thames Valley 26 Buller 7 Mid Canterbury 60 Wairarapa Bush 24, West Coast 24.
Unofficial points:
S Cant16 Wanganui, Horo-Kapiti 14, North Otago 13, Buller, Thames Valley 12, Mid Canterbury 11, King Country 8, Wai-Bush 7, Poverty Bay 5, East Coast 0.
By Commenting Below you agree to the Terms and Conditions found here