Search
News & Editorials
Daily Columns
Tide times
Ski Reports
Emergency Number
Business Profiles
Facebook

"Rugby Ramble" with
David Ogilvie
17th Jun: Club Rugby Results & Report

Published: 17 Jun 2017 - - Author: David Ogilvie
---
Brought to you by: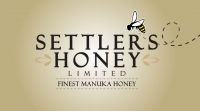 Dane Whale had himself a ball as Taihape continued to put itself back into the running in the Wanganui premier rugby championship today.
David Ogilvie reports:
Taihape moved back into second place in the Wanganui premier rugby championship on the back of a huge points haul by Dane Whale.
Border stayed well ahead on 56 points, eight ahead of Taihape, with one to Ruapehu, three back to Pirates an one more to Marist, which had the bye. So one match day can ring the changes.
Whale has been in good recent form and carried that on as Taihape continued its run of recent form.
With a hat-trick of tries, two penalties and six out of seven conversions, Whale totalled 33 points and that proved to be the end of Ngamatapouri.
It's a long way from Ngamatapouri to Taihape (and vice versa for that matter), and after holding the home side to 17-all at the interval, Ngamatapuri was outscored 36-7 in the second half. One or two other teams have suffered similar second half calamaties after long trips this season, Ruapehu at the hands of Border being one.

Others have done well enough, but planning the travel has become a large part of match day for those on a trek.
Pirates travelled to Ohakune and just failed to bring home the bacon, going down 18-15 to Ruapehu.
Ruapehu took a 15-5 halftime lead and Pirates battled back strongly but couldn't quite finish things off with a win.
Border had a bit of a scare from Kaierau at Waverley,. Being down 19-15 at halftime, but again Kaierau also could not finish things off as the Border machine cranked into action for a seven tries to four 43-26 win.
Ratana led Utiku 17-14 at halftime at home, but faded to lose 36-20.
There were no games in Wanganui this week.
Results:
Taihape 53 (Dane Whale 3 tries, 2pen, 6con; Jay Flaws, Tremaine Gilbert, Ben Whale, James Barrett tries) bt Ngamatapouri 24 (Emosi Vucao 2, Jim Serawalu tries; Te Tua Kemp 3con, pen. HT 17-17.
Utiku 36 (no scorers available) Ratana 20 (Isaac Fonotoe, Marius Joseph, Nikoa Hurunui tries Aaron Paranihi pen, con). HT: Ratana 17-14.
Ruapehu 18 (Shaquille Waara, Kahl Ellers-Green tries; Craig Clare 2pen con) bt Pirates 15 Manalu Lafi, Fa'alili Iosua tries; Iosua con, Junior Ainea pen). HT: Ruapehu 15-5.
Border 43 (Harry Symes 2, Tom Smes, Angus Middleton, Ray Stark, Kaveni Debonaise, Adrew Retallick tries; Harry Symes 4con) bt Kaierau 26 (Shandon Scott, Rhys Wylie, Osea Tarogi, Joe Edwards tries; Scott 3con). HT: Kaierau 19-12).
Points:
Border 56, Taihape 48, Ruapehu 47, Pirates 44, Marist 43 (bye), Ngamatapouri 29, Utiku 16, Kaierau 12, Ratana 1.
Senior results:
Championship: Marton 31 Counties 0 (0-0 at halftime), Pirates 44 Taihape 24.
Consolation: Border 46 Kaierau 7, Ruapehu bt Buffalos by default
By Commenting Below you agree to the Terms and Conditions found here