Search
News & Editorials
Daily Columns
Tide times
Ski Reports
Emergency Number
Business Profiles
Facebook

"Rugby Ramble" with
David Ogilvie
1st Apr: Club Rugby Results

Published: 01 Apr 2017 - - Author: David Ogilvie
---
Brought to you by: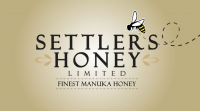 Pirates and Border provide a clash of the unbeaten club rugby sides next Saturday after both won today in the Wanganu competition - Border easily, Pirates after a heart flutter or two. David Ogilvie reports:
Focus on Wanganui's premier rugby competition moves to Waverley next Saturday afternoon for the traditional clash between Border and Pirates that normally has only a point or two in it.
Border romped home over Utiku today, while Pirates' 33-24 victory over Taihape produced more swings and roundabouts than the circus ring.
Pirate hung in through a first half where Taihape threatened to run away with the game at times, but made more passing and handling errors than one would expect in half a dozen games.
Then Pirates edged ahead late into the second half only to give Taihape kicker Tom Wells the chance to regain the lead - and then Pirates produced a storming last 10 minutes in which young five-eighths Junior Ainea scored twice ad Falulu Isaako once as Taihape fell apart disastrously, both in act and thinking.
In fact Taihape committed errors at roughly three times the rate Pirates did, and suffered the consequences by allowing Pirates to stay in the match firstly, and secondly allowing them too much latitude defensively as Taihape ran out of puff.
All credit to Pirates - twice they looked beaten, and twice they came back to seize their chances, despite having two more yellow cards and throwing out another 22 penalties to go with the 34 from the first two matches...
Young halfback Junior Ainea had a cracking final quarter at second five for the winners. His first try came from a cheeky steal of the ball nestling halfway up a ruck (was he offside?), his second from a brilliant take of a kick ahead and a sharp sprint. He also landed a coupe of vital goals in that period, one in which bench player Matt Thompson had a major part to play.
Young halfback Fa'alele Iosua was also prominent again for Pirates. He's had an excellent start to his premier career.
Taihape will rue many things about this match - playing the game in its own half when ahead late being foremost.
Best were halfback James Barrett and fullback Dane Whale in the backline, and No 7 Luke Whale and prop Richie Irons.
Border beat Utiku 48-15, with the snappy three quarter line at the forefront again - doubles to Keveni Debonise and Angus Middleton featured.
Out at the Country Club, Marist became much too strong for Kaierau, winning 48-17. Scorers are unfortunately unavailable, and the final score at Ratana is also unavailable because of unanswered telephones. Ruapehu led Ratana 21-0 at halftime.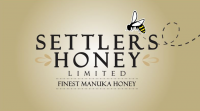 Available score details:
Premier
Marist 48 Kaierau 17 (Scorers are unfortunately unavailable)
Ruapehu led Ratana 21-0 at halftime.
Border 48 (Keveni Debonaise2, Angus Middleton 2, Renat Tikoilosomone, Anaru Seraru, Harry Syme, Nic Harding tries; Harding con, Lindsay Horrocks 3con) bt Utiku 15 (scorers unavailable)..
Pirates 33 (Junior Ainea 2 tries, 3con; Matt Thompson, Falulu Isaako, Mene Tauffaasau tries; Manulua Lafi con) bt Taihape 24 Matt Brown, Jaye Flaws tries; Tom Wells 4pen con).
Senior:
Pirates 29 Taihape 5, Celtic 43 Kaierau 0, Marton 25 Hunterville 19.
By Commenting Below you agree to the Terms and Conditions found here