Search
News & Editorials
Daily Columns
Tide times
Ski Reports
Emergency Number
Business Profiles
Facebook

"Rugby Ramble" with
David Ogilvie
1st Jul: Club Rugby Results & Report

Published: 01 Jul 2017 - - Author: David Ogilvie
---
Brought to you by: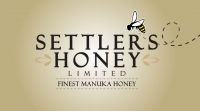 Marist issued a powerful warning to other premier rugby contenders in the Wanganui area toay, thrashing second-placed Ruapehu 48-17 at Spriggens Park.
David Ogilvie reports:
Marist overtook Ruapehu and grabbed second place in the premier rugby competition with absolute ease today.
With the exception of the suspended prop Viki Tofa, Marist paraded all its big guns today - and they were all on the same song sheet and in very good voice.
With Cameron Crowley in brilliant attacking touch from fullback, and fellow backs Simon Dibben, Josiah Bogileka, Steele Koro, a likely looking customer in Elijah Ah Chong on the left wing and some quick ball for halfbacks Sean Brown and Mitchell Millar to run on to, and Marist was in the right fom to have a party.
Ruapehu look short on organisation and its defence lacked sting and someone to run it - the result was a 38-0 deficit at halftime and that worsened to 43-0 after two minutes of the second half.
Ruapehu did fight back a little as the match wore on, scoring three tries to one in the last half hour - but clearly Marist had buttoned off.
The Marist game look smart - straight running, good backing-up on either side of the ball carrier and good decisions.
Ruapehu needs to reconvene at a later date, throw this effort out the window, and restart. It is clearly better than it showed today.
Marist moved to 55 points, four ahead of Ruapehu, but Taihape is stuck on 48 (one behind Pirates' 49 with the bye), and after going down 30-21 to leader Border today, probably will miss out on the semis now - even if it beats Marist at Spriggens Park next Saturday. Taihape has the final round bye.

Border got home after Taihape (at home) had levelled the match at 21-all well into the second half. It was a tough battle, but Border came through in the end to lead by five on 60 points. Three Nick Harding penalties snared the important win in the final quarter.
So it does appear it's now down to four because both Pirates and Ruapehu have easy finishes.
Kaierau, on oldtimers day, managed a win over Utiku and Ngamatapouri put Ratana away with ease in the other matches.
Results:
Marist 48 (Josaiah Bogileka 2, Elijah Ah Chong 2, Lake Ah Chong, Ryan Gill, Taione Ratu tries; Mitchell Mllar pen, 5con) bt Ruapehu 17 (Jackson Campbell 2, Andrew Evans tries; Cruz Pene con).
Kaierau 22 (Regan Calder, Ace Malo, Dave Kereti, Matt Ashworth tries; Ethan Robinson con) bt Utiku 18 (Ra Broughton, Sala Teumohenga tries; Max Navis 2pen, Brett Illston con).
Border 30 (Nick Harding, Harry Symes, Renato Tikoilosomone tries; Harding 3pen, 2co) bt Taihape 21 (Tremaine Gilbert 2, Dylan Galien tries; Dane Whale 3con).
Ngamatapouri 41 (Daniel Furness 2, Eosi Vucago 2,Sheldon Maniher Isi Baleitavuku, Carlwyn Riddells tries; Te Tua Kemp 3cn) bt Ratana 27 (no scorers available).
Points:
Border 60,Marist 55, Ruapehu 51, Pirates 49, Taihape 48, Ngamatapouri 38, Kaierau 17, Utiku 16, Ratana 2.
Senior championship:
Marton 30 Hunterville 3, Taihape 33 Counties15, Celtic 23 Pirates 18.
Consolation:
Ruapehu 25 Buffalos 20.
By Commenting Below you agree to the Terms and Conditions found here