Search
News & Editorials
Daily Columns
Tide times
Ski Reports
Emergency Number
Business Profiles
Facebook

"Rugby Ramble" with
David Ogilvie
20th May: Club Rugby Results & Reports

Published: 20 May 2017 - - Author: David Ogilvie
---
Brought to you by: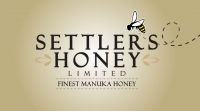 As the weather turned to cold and damp, the temperature of the Spriggens Park clash in Wanganui premier rugby started to steam.
David Ogilvie reports:
Pirates thoroughly deserved the final whistle that gave them a 32-29 win over Marist in the main Wanganui premier rugby match today.
But the game, between numbers three and four in the competition, had moments opf drama in the final minutes as the rain maybe clogged the park clock and it stopped with 12min 44sec allegedly remaining.
That led to confusion off the field as a Wanganui Rugby Union official tried with no luck to start it, and confusion on the field when the final siren went before time and players stopped and considered the match over.
One result was a red card to one irate Pirates player already under the posts as a result of a yellow, and to ref Ben Lourie calling time earlier than most generally anticipated. But his time is the official one and Marist could have no complaint - they lost this match because they were a shambles for the first 30 minutes and gave away a 29-0 lead
Marist came back to 29-24, gave away a penalty to Junior Ainea for 32-24, and then scored through Elijah Ah Chong.

That gave Marist enough time to win, but they persisted in trying to play ball-in-hand and not seek field position in those final minutes. With rain getting worse as the seconds ticked by, Marist handling skills were exposed and Pirates were able to stay down the right end and win.
Pirates did it despite another three yellow cards and that red – bringing the season total, apparently, to 18.
Denning Tyrell's expertise in playing the game at the right end of the field wad paramount for Pirates, who made far fewer errors than Marist.
Winger Simon Dibben's energy shone like a beacon for Mrist, who unfortunately were not a patch n the team that beat Border last week.
Border, again injury-challenged, nonetheless did enough to put Ratana away 45-0 at Ratana, with Lindsay Horrocks scoring a double Ngamatapouri beat Kaierau 29-20 (five tries to two), and Taihape showed some improved form by beating rival Utiku 53-7.
Results:
Premier:
Border 45 (Lindsay Horrocks 2, Harry Symes, Chris Breuer, Simon Batcher, Keveni Debonaise, Nick Harding ties; Harding 5con) bt Ratana 0.
Taihape 53 (Wiremu Cottrell 2, Richie Irons 2, Hamish Bennett 2, Paora McCarthy, Jay Flaws, Matt Brown tries; Dane Whale 3con, McCarthy con) bt Utiku 7(pen try).
Ngamatapouri 29 (Jovi Maravu 2, Jim Serawalu 2, Villie Kuruyabaki tries; Isreli Baleitavuku 2con) bt Kaierau 20 (Fa'alili Fiatau, Shandon Scott tries; Ethan Robinson 2pen 2con).
Pirate 32 (Raymond Epati, Denning Tyrell, Siulagi Lafi, Tupu Ulufale tries; Junior Ainea 3con 2pen) bt Marist 29 (Taione Ratu, Lachlan Blackstock, Josaia Bogelika, Elijah Ah Chong, Simon Dibben tries; Sean Brown 2con).
Points: Border 39, Pirates 35, Ruapehu, Marist 33, Taihape 28, Ngamatapuri 24, Kaierau, Utiku 11, Ratana 1.
Senior results:
Marton 40 Kaierau 0, Celtic 23 Ruapehu 17, Pirates 74 Buffalos 0, Hunterville 24 Border 12, Countie bt Utiku by default.
Points: Marton 45, Pirates 39, Hunterville 36, Counties 31, Celtic 28, Taihae 23, Border22, Ruapehu 19, Kaierau 7, Buffalos 3.
By Commenting Below you agree to the Terms and Conditions found here