Search
News & Editorials
Daily Columns
Tide times
Ski Reports
Emergency Number
Business Profiles
Facebook

"Rugby Ramble" with
David Ogilvie
21st Oct: Heartlands Rugby - Wanganui Wins!

Published: 21 Oct 2017 - - Author: David Ogilvie
---
Brought to you by: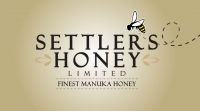 In what might be the most noteworthy performance in years, a depleted Wanganui rugby team has knocked over hot Meads Cup favourite South Canterbury in today' 2017 semi-final in Timaru.
David Ogilvie reports:
Get out the car keys and descend on Levin next Saturday.
This Wanganui rugby team deserves every man, woman and child they can get to support them in the Meads Cup final against Horowhenua-Kapiti on that day.
Battered by injury to key personnel, Wanganui battled through at home last week against North Otago to gain the final qualifying spot after losing three close matches, then travelled to Timaru (on two different flights), some on a direct flight and others by road from Christchurch, took on the hot Meads Cup[ favourites at their full strength for the first time this season - and held on through a stunning second half for the 29-24 victory.
Coach Jason Caskey talked earlier this week about going down to Timaru "and winning ugly" if necessary, but it was better than that.
The young team apparently produced the power defence of the previous week and boosted that fact with an enhanced attacking effort that saw wing Simon Dibben and No 8 Bryn Hudson score first half tries to see Wanganui lead 20-10 at halftime.
South Canterbury hit back in the second half - and you would expect them to - for tries to hooker Mason Beckham and replacement Kevin Moore, but Wanganui had enough of that second half to allow fullback Nick Harding to keep accumulating points.
South Canterbury came back to 26-24 with 20 minutes left, but Wanganui was not going to repeat the close loss of the round-robin, when the locals kicked a late penalty.

This time it was Harding who put the pressure on for Wanganui with another penlty.
The young fullback landed 19 points with five penalties and two conversions, and he did the job for his team which worked so hard.
This was a big, big effort by Wanganui. For example team manager Chris Back says prop Hamish Mellow "couldn't bend in half at training on Thursay night but he played 40 minutes."
And that was necessary because No 1 prop Viki Tofa was not available for the match.
Captain Cole Baldwin says "it was a pretty special effort from the whole 22. We knew we could come down here and win, and we did. Now it's on to Levin on Saturday."
At this stage it' uncertain if any of the injured will be available, but Tofa will be.. But such an effort as today's win will make it hard to change things around for Caskey.
Let's just say it was better than "ugly", it was one of Wanganui's very, very best.
Scorers:
Wanganui 29 (Simon Dibben, Bryn Hudson tries; Nick Harding 5pen, 2con) bt South Canterbury 24 (Mason Beckham Kevin Moore tries; Willie Wright try, pen, 3con). HT: Wanganui 20-10.
At Levin:
Horowhenua-Kapiti 18 Buller 17.
By Commenting Below you agree to the Terms and Conditions found here