Search
News & Editorials
Daily Columns
Tide times
Ski Reports
Emergency Number
Business Profiles
Facebook

"Rugby Ramble" with
David Ogilvie
22nd Apr: Club Rugby Report & Results

Published: 22 Apr 2017 - - Author: David Ogilvie
---
Brought to you by: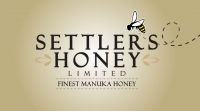 Wanganui rugby championship leader Border rested today with the bye, while closest rivals Marist, Pirates, Taihape and Ruapehu did the hard work of looking for points.
David Ogilvie reports:
Wanganui's premier rugby field became much more conjested at the top today, with bye team Border staying in front - but only one clear of Taihape, with Marist one more back and Pirates and Ruapehu within range.
Taihape, narrow losers in its last two, twice came from behind to beat Ruapehu 30-24, scoring fiv tries to four, with Ruapehu picking up to bonus points. Young forward Hamish Bennett picked up a try-scoring double, as did Tekapu Tapu McLeod.
Ruapehu led 17-15 and 24-20 during the second half.
At the Country Club, Pirates put Kaierau away with some ease - 49-28 after leading 28-6 at the interval. And that was a valuable five points for Pirates.
And at Ngamatapouri the home team scored its second win in a row by scoring seven tries in beating Utiku 51-29 after leading 24-10 at halftime. Big centre Jim Seuwalu scored three of them.

And in town, Marist scored eight tries in accounting for Ratana 54-26 at Spriggens Park, but conceded four of its own to a young Ratana outfit which always kept trying to score points, and that was an admirable approach against a much bigger side.
Ratana appears to have started a massive team rebuilding, and there's enough ability and enthusiasm there to look forward to the future, if the players can be retained.
They scored their first championship point for the season when inspiring little skipper Kane Tamou scored the second of his two tries in which quick thinking and even quicker movement featured.
Little fullback Onewa Tai also scored a double with some sharp attack.
Marist was always going to win, though, because Ratana spent too much time tackling.
But with a couple of experienced backs missing Marist lost shape rather easily and made too many errors to feel really comfortable with its effort.
But there's time to cut these errors and sort out few thing before the second round starts.
Its best was probably big, rawboned No 8 Taione Ratu. He's got some rough edges but clearly has potential.
Flanker Ryan Gill and prop Marek Willis were also strong. In a rejigged backline, Simon Dibben enjoyed his run at centre, and first-five Mitchell Millar is starting to show good confidence. Marist will be a force when some of the finer points become easier.
Results:
Premier:
Marist 54 (Simon Dibben 2, Ryan Gill, Dale Pene, Nathan Puketapu, Richie Campbell, Lake Ah Chong, Patrick Parker tries; Mitchell Millar 7con) bt Ratana 26 (Kane Tamou 2,. Onewa Tai 2 tries; Harerangi Meihana 3con).
Pirates 49 (early tries to Raymond Epati, Mene Taufa'asu, Taflu Isako, Fa'amanu Manultulila, Denning Tyrell (later ones not available); Junior Ainea 5con (later efforts also not available) bt Kaierau 28 (Jack Yarrall, Lafaele Malo, Ace Malo, Charles Grid tries; Ethan Robinson 2pen con).
Ngamatapouri 51 (Jim Seruwalu 3 tries; other names not available) bt Utiku 29.
Taihape 30 (Tekanu Tapu McLeod 2 tries, pen, con; Hamish Bennett 2, Jay Flaws tries) bt Ruapehu 24 (Corey Carmichael, Karl Ellers-Green, Shaquille Waara, Mark Wallace tries; Craig Clare 2con).
Points Border 23, Taihape 22, Marist 21, Pirates 19, Ruapehu 18, Ngamatapouri 14, Kaierau, Utiku 6, Ratana 1.
Senior:
Border 49 Buffalos 24, Marton 34 Celtic 0, Pirates 48 Kaierau 19, Taihape 13 Ruapehu 12, Hunterville33 Counties 19.
By Commenting Below you agree to the Terms and Conditions found here