Search
News & Editorials
Daily Columns
Tide times
Ski Reports
Emergency Number
Business Profiles
Facebook

"Rugby Ramble" with
David Ogilvie
22nd Jul: Club Rugby Results & Report

Published: 22 Jul 2017 - - Author: David Ogilvie
---
Brought to you by: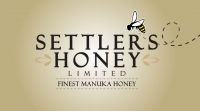 After muddling through the match for some 70 minutes, Ruapehu found insipiration late to charge home and upset more favoured Marist in one of today's Wanganui premier rugby semis. In the other, Border pushed Pirates aside.
David Ogilvie reports:
After muddling trough a muddling match for 70 minutes at Spriggens Park, Ruapehu shocked Marist late with a rampaging try from a rampaging prop.
Marist appeared to be doing enough - if only just- when ahead 9-3 at the 70 minute mark, with Ruapehu showing no likelihood of finding inspiration.
But it arrived in the shape of a breakout from its own 22, leading to two huge scrums and penalties within metres of Marist's line and a smashing attack that produced the try.
The moments that moved mediocrity from the slate were all produced in those final minutes by young prop Gabriel Hakaraia, who crunched the Marist scrum and scored the winning try. It would be true to say there was little else memorable in the match, which was affected certainly by the rain and sticky surface.

Ruapehu had th first half wind and kicked the ball away with gay abandon - two or three times almost gifting Marist's dangerous running fullback Cam Crowley with tryscoring chances. But they held on, even through a potential penalty try situation on halftime and a very silly Marist attempt at a tap kick when three points were certain.
Ruapehu led 3-0 at that point, gave away three successive second half penalties that Mitchell Millar kicked for a 9-3 Marist lead - and then seized its one chance when it came.
Hakaraia and veteran No 8 Fraser Hammond were the best for Ruapehu, aided by another strong effort from Roman Tutauha and Jackson Campbell.
Troy Brown and Craig Clare mounted a strong midfeld defence as well.,
Crowley gave Marist some chances, Simon Diben chasd very hard, but the fowards were patchy.
One suspects Ruapehu will have to improve some for the final, but Border has also been patchy.
Today it led Pirates 8-7 at halftime before getting away in the second half to take the second semi-final 25-7 at Waverley.
Of note in this win was an "amazing" try by wing Harry Symes - no other info on this effort is available. It was Symes' 15th for the seasdon.
Also Nick Harding scored 15 points, taking his season total to16 and the chance to crack the double ton next weekend.
Results:
Premier semi-finals:
Ruapehu 10 (Gabriel Hakaraia try; Craig Clare pen, con) by Marist 9 (Mitchell Millar 3pen).
Border 25 (Grayson Tihema, Harry Symes, Nick Harding tries; Harding 2pen, 2con) bt Pirates 7 (Tupu Ulufale try; Fa'alili Iosua con)_.
Premier consolation:
Taihape 48 Utiku 6.
Kaierau 13 Ngamat 12.
Senior semis:
Hunterville 11 Celtic 7; Marton 48 Taihape 3.
Finals day at Cooks Gardens starts on Saturday at 11am with the premier consolation finl, followed by the senior final at 12.45pm, and the premiershp final at 2.30pm.
By Commenting Below you agree to the Terms and Conditions found here