Search
News & Editorials
Daily Columns
Tide times
Ski Reports
Emergency Number
Business Profiles
Facebook

"Rugby Ramble" with
David Ogilvie
23rd Sep: Heartlands Rugby - last minute loss for Wanganui

Published: 23 Sep 2017 - - Author: David Ogilvie
---
Brought to you by: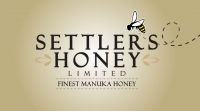 A last-gasp loss to Mid Canterbury today has put Wanganui's Meads Cup rugby defence in real jeopardy.
David Ogilvie explains:
Wanganui stands in an uneasy fifth equal position in the Heartland rugby competition with today's victor Mid Canterbury after the home first-five Jarred Percival drilled a 45-metre penalty kick through the posts in the final minute in Ashburton.
Two weeks ago Wanganui stood alone on top of the table, but such is the overall levelness of this year's teams that a four-point loss to South Canterbury and a one-point loss today has propelled Wanganui down the table.
It was a loss that was both deserved because of Wanganui's ragged first 30 minutes of defence, and a tragedy because of the excellence of the fightback on the old rival's home ground, the scene of many close battles between the two sides.
Mid Canterbury winger Christian Vainerere in fact scored in the very first minute, and although Wanganui levelled at 12-all after 10 minutes, ragged tacking and little effective communication allowed the home side to race to 31-12 after just half an hour.
Now, it's a long way back from there. Wanganui got to within 31-24 by halftime, and the sides swapped penalties early in the second half before Wanganui battled back to take the lead with just three minutes left.
But the ref had the final say, and Percival's big kick was the final nail in the Wanganui coffin.

That means that the side now needs to win all three remaining matches (King Country and North Otago at home and Horowhenua-Kapiti away), and preferably with a bonus pont all thee times, to win a top four spot.
Another loss would put in jeopardy even a Lochore Cup spot, such is the tightness of the race.
South Canterbury leads with 21, Horowhenua-Kapiti has 19 (they will be very tough in Levin on October 7), and Thames Valley and Buller have 17 apiece (unofficially).
Then comes today's Ashburton combatants on 16, and Buller and West Coast not too far away on 14. It would have been worse had not Poverty Bay upset West Coast today.
Wanganui co-coach Jason Hamlin says "we just weren't there in the first 30 minutes. They played very wide very well and we could not cover this. The communication let us down in the first half."
There was better ball security and effort in the second half, he said.
"We were more urgent and accurate."
He signalled a close look at some players as to whether they were better suited by starting or coming off the bench as finishers.
Today's scores:
Mid Canterbury 40 Wanganui 39 (Cam Crowley 2, Jona Sawailau, Kaveni Debonaise, Timoci Seruwalu, Craig Clare tries; Clare 3con, pen).
Buller 29 Wairarapa Bush 24, Horowhenua-Kapiti 52 East Coast 3, Thames Valley 45 King Country 36, Poverty Bay 36 West Coast 19, South Canterbury 36 North Otago 29.
Wanganui plays Kng Country at Cooks Gardens next Saturday
By Commenting Below you agree to the Terms and Conditions found here