Search
News & Editorials
Daily Columns
Tide times
Ski Reports
Emergency Number
Business Profiles
Facebook

"Rugby Ramble" with
David Ogilvie
24th Jun: Club Rugby Results & Report

Published: 24 Jun 2017 - - Author: David Ogilvie
---
Brought to you by: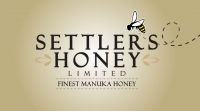 Ruapehu won the vital clash with Taihape today to move into second place on the Wanganui premier rugby ladder. While leader Border had the bye, Marist and Pirates also moved closer.
David Ogilvie reports:
They played for the Ranfurly Shield on Wednesday night, but that didn't stop Ruapehu forwards Karl Parker and Peter Rowe scoring vital tries as Ruapehu ground out a tough 17-3 win over Tahape - and therefore took that team's second place spot as the Wanganui remier rugby competition moved into the final four weeks of the roundrobin today.
Ruapehu led 14-3 at the interval and kept the usually freescoring Taihape tryless. Ruapehu thus trails Border (56) by five, with Marist (50) and Pirates (49) creating a traffic jam tight that Taihape dropped from second to fifth with its loss.

So it's a real tough battle to drop one of these teams before the semis. Pirates has the bye this week and badly needed the five points it took so easily from a drab Kaierau.
Kaierau showed a lack of energy, application and spirit in going down 74-0 to Pirates at Spriggens Park.
Pirates played 20 minutes of very good off-load football to lead 22-0, and then appeared to put the cue back in the rack" because things wee so darned easy.
Occasionally Pirates roused themselves to add further tries, leading 36-0 at the interval and eventually scoring 12 tries. Goodness knows what the score might have been had Pirates concentrated for the full 80.
Happiest man on the park was Raymond Epati, who charged across for four tries, a quite remarkable effort for a frontrower.
And late in the game he looked likely to get a fifth when he broke through a ruck on halfway and charged towards the Kaierau line at high speed. But he was cut down 20 metres out - even so replacement wing CJ Stowers scored from the movement anyway.
Pirates were very good at times, Kaierau just did not turn up. But Pirates is on the verge in fourth place, and the bye next Saturday.
Marist hit 50 against Ratana to keep its run going, and Ngamatapouri won 19-11 against Utiku at Taihape.
Results:
Premier:
Pirates 74 (Raymond Epati 4, Suilagi Lafi 2, Mene Taufa'asau, Tafulu Isaako, Denning Tyrell, Vaovasa Afa'sua, CJ Stowers tries; Fa'alele Iosua try, 7con) bt Kaierau 0. HT: Pirates 36-0.
Ruapehu 17 (Peter Rowe, Karl Parker tries; Shaquille Waara pen, Cruz Pene 2con) bt Taihape 3 (Dane Whale pen). HT: Ruapehu 14-11.
Marist 50 (Marek Willis 2, Ryan Gill, Pat Parker, Luke Foster Josiah Bogileika, Elijah Ah Chong, Steelie Koro tries; Mitch Millar 5con) bt Ratana 5 (scorer not available). HT: 19-0.
Ngamatapouri 19 (Carlwyn Riddells, Bryn Hudson, Emosi Vucago trie; Te Tua Kemp 2con) bt Utiku 11 (Mark Farrell try; Max Navis 2pen).HT: Ngamat 14-11.'
Points: Border 56, R uapehu 51, Marist 50, Pirates 49, Taihape 48, Ngamatapouri 32, Utiku 16, Kaierau 12, Ratana 1.
Senior:
Marton 16 Celtic 0, Counties 1 Pirates 10, Hunterville 38 Taihape 0.
Consolaion: Border 17 Ruapehu 14.
By Commenting Below you agree to the Terms and Conditions found here