Search
News & Editorials
Daily Columns
Tide times
Ski Reports
Emergency Number
Business Profiles
Facebook

"Rugby Ramble" with
David Ogilvie
28th Oct: Rugby - Wanganui Wins Meads Cup

Published: 28 Oct 2017 - - Author: David Ogilvie
---
Brought to you by: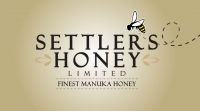 Wanganui won its sixth Meads Cup rugby final today, playing most of the football and winning 30-14 at Levin.
David Ogilvie reports:
At Levin: Wanganui 30 (Timoci Sedruwalu, Kaven Dabonaise, Cameron Crowley tries; Nick Harding 2con, Craig Clare 2pen, con) beat Horowhenua-Kapiti 14 (James So'oialo 3pen, Andrew McDougall try). HT: Wanganui 10-3.
Wanganui played the football, and Horowhenua-Kapiti was tactically bereft.
Thus while both sides made a bundle of mistakes, Wanganui was bound to create more scoring chances and win the Meads Cup rugby final in Levin this afternoon.
The ball, in fact, was turned over a total of 49 times by the two teams, caused by nerves, carelessness and a warm, slippery day.
So it was no classic, despite the perfect conditions. But Wanganui produced three lovely ties in the middle of all that and also managed five goals from nine attempts from Craig Clare and Nick Harding.
The tries were scored by centre Kaven Dabonaise, replacement Timoci Seruwalu (with his first touch) and the final's outstanding player Cameron Crowley.
It was indeed fitting that Crowley put the icing on the cake, because everything he did stamped him as a player of superior class - he created the space for the first two tries with midfield breaks from set plays and added the last himself.
At the same time his defensive nous saved Wanganui two or three times, and it would have to be said that Wanganui's defence was only tested those few times, with the home team obsessed with the high kick, or in crashing the ball in close.
The skills of Horowhenua-Kapiti were not up to Wanganui's defence most of the time, with the ball being turned over 14 times in the first half and 13 in the second. Remember, these conditions were perfect.
Wanganui dropped its share of the ball as well, but at least it was trying to win the game by scoring tries.
Only in the final minutes did Horowhenua try to move the ball - and produced a stunning try. Its 10-man football worked on a number of wet days, but not in today's sun.
So Wanganui scrambled, worked hard, and took three important chances to win its sixth Meads Cup. Its major problems came at the breakdown, where H-K piled players in and won several turnovers, but things improved as the game went on.
It's been a big three weeks, from the time spent waiting after the narrow North Otago win to see if Wanganui would even make the Meads Cup play-offs. That happened, but the next task was travelling to top qualifier South Canterbury and winning that semi-final away.
Thus done, it was off to Levin to go against playoff host rookie Horowhenua-Kapiti. There were mistakes aplenty - don't forget Wanganui had its share of playoff rookies as well.
So the experience of co-captains Cole Baldwin and Roman Tutauha, halfback Lindsay Horrocks (after a slow start), lock Sam Madams, and backs Craig Clare, Crowley and Simon Dibben was needed and produced.

Madams is our Wanganui player of the year for what that annointment is worth!
Add to those efforts a great day for young fullback Nick Harding, a strong effort from first-five Dane Whale and non-stop efforts from the others, and Wanganui came home with the goodies.
Spirit is a must in any combination - you don't win without it - so big kudos to the coaching staff and put together these last few weeks under some intense pressure.
It was a most satisfactory last couple of weeks
By Commenting Below you agree to the Terms and Conditions found here