Search
News & Editorials
Daily Columns
Tide times
Ski Reports
Emergency Number
Business Profiles
Facebook

"Rugby Ramble" with
David Ogilvie
29th Apr: Club Rugby Report & Results

Published: 29 Apr 2017 - - Author: David Ogilvie
---
Brought to you by: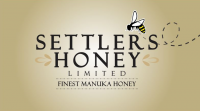 Wanganui premier rugby took to the country areas today, as a close battle for leading spots continued.
David Ogilvie reports:
Champions Border produced an emphatic second quarter blitz to blow Taihape - their opponents in last year's Wanganui premier rugby final - out of the water today.
The re-run of that final looked close fo a start, at 8-all and Border 13-8 ahead, but by halftime Border had raced clear by 39-15 and had the match in the bag.
Taihape just could not foot it in that important period. In the end Border won 54-20 and Taihape could not even scramble a tryscoing bous pont.
Centre Keveni Debonaise, a prolific scorer, added another three while Nick Harding came away with 17 points.
Ruapehu was also a big mover by accounting for Marist 29-22 in a match that went pretty much down to the wire before Campbell Hart scored the winner. The Ohakune match saw Ruapehu also pick up a bonus point with five tries to Marist's solo to Simon Dibben.
Out at Ratana, the home side couldn't manage to get on the scoresheet in going down 36-0 to Ngamatapouri, which scored another win in proving its right to be in the competition.
Utiku beat the hapless Kaierau 30-21 in the other match
And in senior, Marton laid down a very big marker by thrashing closest rival Pirates 46-7.

Results:
Premier:
Border 54 (Keveni Debonaise 3, Isaiah Hooper, Renato Tikoilosomone, Nick Harding, Grayson Tihema, Harry Symes tries; Harding 3con 2pen, Tihema con) bt Taihape 20 (Terangi Tapu McLeod 2 tries, con; Matt Brown try; Tom Wells pen). Ht: Border 39-15.
Ruapehu 29 (Shaquille Waara, Roman Tutauha, Kahl Ellers-Green, Troy Brown, Campbell Hart tries; Cruz Pene 2con) bt Marist 22 (Simon Dibben try; Mitchell Millar 5pen con). HJT: Ruapehu 17-15.
Namatapouri 36 (Emosi Vucago 2, Eon Wallace, Samu Kubunavanua, Jim Serawalu, Isi Baleitavuki tries; Te Tua Kemp 3con) bt Ratana 0. HT: Ngamat 17-0
Utiku 30 (no scorers available) bt Kaierau 21 (La'afele Malo 2, Joel Martin tries; Ethan Robinson 2con pen). HT: Utiku 10-7.
Points: Border28, Ruapehu 23, Marist 22,Ngamatapouri 19, Pirates 17, Utiku 11, Kaierau 6, Ratana 1.
Senior:
Counties 10 Celtic 5, Marton 46 Pirates 7, Border 19 Taihape 6,Ruapehu 56 Buffalos 26.
By Commenting Below you agree to the Terms and Conditions found here