Search
News & Editorials
Daily Columns
Tide times
Ski Reports
Emergency Number
Business Profiles
Facebook

"Rugby Ramble" with
David Ogilvie
29th Jul: Club Rugby Results & Report

Published: 29 Jul 2017 - - Author: David Ogilvie
---
Brought to you by: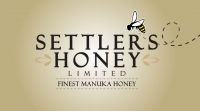 Hard-nosed Ruapehu forwards playing for a legacy were the heroes as their club grabbed the Wanganui premier club rugby title from Border today.
David Ogilvie reports:
Within a minute or two of the start of Ruapehu's Wanganu club rugby final with Border today, it became obvious the high country men were ready to give their all.
With at least two or three maybe playing their last games for their beloved club, Ruapehu rediscovered the energy and commitment of old, placed Border under the hammer and never let go of at least an even chance - and to many people's minds they started as second favourites.
They belted Border at the breakdown through the match, dominated the first 38 minutes for an 18-3 lead, gave away 14 points within two minute - and yet found the energy to settle a rocky ship and sneak am 83rd minute win with a Craig Clare dropped goal.
This was where the experience came in - a point down with time almost up, Ruapehu won yet another breakdown penalty, won the resulting lineout and drove relentlessly closer to the Border line.
Thy were seeking a pernalty, but Border kept its discipline - so Clare, experienced man that he is, took hius time, eventually placed himself for the dropkick and struck it sweetly. The timeclock said 83min 36sec had gone, there would be no second chance.
Clare didn't need that second chance, and for the second time in the past three finals, a kick in injury time cost Border the title. Two years go a Border penalty missed from reasonble range, last year Taihape's Tom Wells just missed a win with his injury time penalty - and today Clare complemented the superb play of his forwards with the dropped goal.
Somehow or other it seem Bordr and finals will always go past the 80 minutes!

This was a different Ruapehu team from the scrappy performer of last week's semi-final. Te forwards hit hard, hit together and with mean purpose. Border struggled to hold on and had to make many tackles before halfback Kahl Ellers-Green found a hole around the ruck in the 30th minute.
Then fullback Shaquille Waara completed a fine movement in the 36th minute and at 18-3 Ruapehu looked in control.
But Border lashed back on the call of halftime, and immediately after, through forwards Hamish Mellow and Sekonia Kalou, to be only one point in arrears.
It was at this stage that Ruapehu won the match with some lengthy minutes of stern defence. If Border scored again, Ruapehu would probably have been beaten.
But they held out, broke away and skipper Roman Tutauha scored a belligerent try in the 13th minute of the second half.
Three Nick Harding penalties then put Border a point in front at 26–25, but why then did Border decide on a scrum when they had another kickable penalty in the 76th minute? Ruapehu broke away, won the penalty and did their dropped goal trick for the victory.
Players like the outstanding Fraser Hammond, Jamie Hughes, Peter Rowe, Robert Hughes, Andrew Evans, Ian Rowe...who knows I they will be back next year? They certainly played this match like it was their last - and something to really savour.
In a season where no one club stamped itself as the best, they had the sense of real timing.
Clare put this icing on the cake and shapes to be Wanganui's kingpin in the Heatlanmd.
Centre Kaveni Debonaise was Border's most dangerous player, Nick Harding wasa accurate with the boot, and Chris Breuer, Tiete Tuimaunga and and improving Kalou were the best of the Border forwards.
But on the day, despite the closeness of the sore, Ruapehu's forwards won it by being muc more aggressive.
The senior title went to Marton, with a 30-0 win over Hunterville, the unbeatern season bringing forward suggestions Marton might again be interested in playing premier rugby.
Finals results:
Premier:
Ruapehu 28 (Shaquille Waara, Roman Tutauha, Kahl Ellers-Green tries; Craig Clare 2pen, 2con, dg) bt Border 26 (Hamish Mellow, Sekonia Kalou tries; Nick Harding 4pen, 2con).
Premier consolation:
Kaierau 40 (Jack Yarrall 2, Joe Edwards tries; Ethan Robinson 2t, 5con) bt Taihape 24 (no scorers available).
Senior championship:
Marton 30 (Glenn Westenberg, Steven Karehana, Francise Seiafo tries; Valentino Lealofi 3pen, con) bt Hunterville 0.
By Commenting Below you agree to the Terms and Conditions found here