Search
News & Editorials
Daily Columns
Tide times
Ski Reports
Emergency Number
Business Profiles
Facebook

"Local Government" with
Mayor / WDC
31st May: 2017/18 Annual Plan Deliberations

Published: 31 May 2017 - - Author: Mayor / WDC
---
Media release – 31 May 2017
Whanganui District Councillors agreed to invest $200,000 in the implementation of the Whanganui Town Centre Regeneration Strategy and confirmed a million dollar commitment to roofing the velodrome in their deliberations yesterday over submissions received during the Council's recent consultation on the 2017/18 Annual Plan
$400,000 was agreed for the 2017/18 budget for repairing Lower Whanganui river infrastructure and $200,000 was approved as an increase to Whanganui and Partners' budget for economic development.
A proposal to introduce a $50.00 charge for properties not connected to the city's wastewater scheme was rejected by Councillors after multiple submissions and petitions opposed the charge.
Submissions and petitions on behalf of the Castlecliff Rejuvenation Project were clearly heard as Councillors moved to commit an injection of $350,000 to enable completion of the Rangiora Street improvements.
The overall rates increase for 2017/18 was held at 2%. This includes an increase in the UAGC (Uniform Annual General Charge - the portion of rates not affected by house valuation) from $800 to $831.
Mayor Hamish McDouall said the process and outcomes reflected well on the community, Council staff and Councillors. "Public engagement with our consultation process was strong and we received a very good range of submissions. A number addressed matters outside the Annual Plan consultation and those not discussed in the deliberations were acknowledged and will be discussed at a committee level."
He said, "Discussion during the deliberations was robust, as one would expect, but also focused on achieving the best possible outcomes for our community."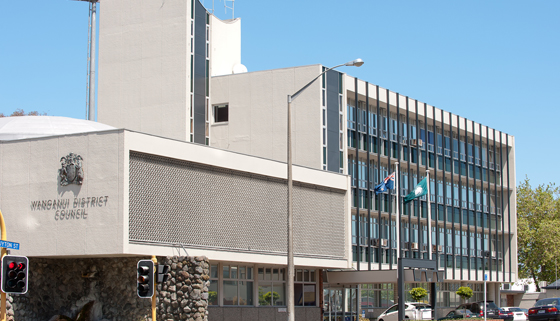 Mayor McDouall said live streaming the deliberations on the Council's Facebook page contributed to community engagement. "It opens our decision-making processes up to a much wider community, who can discuss and debate the issues as they're proceeding."
The formal consultation period on the proposed 2017/18 Annual Plan ran from 10 April to 10 May 2017. Councillors will formally adopt the Annual Plan on 19 June.
The results of deliberations are as follows:
Key changes from the 10-Year Plan 2015 -2025:
$1 million to roof the velodrome
$200,000 allocated to Town Centre Regeneration
Councillors voted against a $50.00 wastewater charge for unconnected properties
$400,000 to repair Lower Whanganui River infrastructure
A Taupo Quay pedestrian crossing was agreed, but included further investigations to determine where the crossing should be installed
It was decided the proposed Springvale Road footpath should be constructed in concrete, at a cost of $15,000.
Other changes:
An economic development funding increase of $200,000
$10,000 allocated to drinking fountains
$25,000 for a public art fund
Funding changes:
An increase in the UAGC from $800 to $831
The economic development rating allocation will be split as follows: 61% commercial, 32% residential and 7% farming
A decrease in the Youth Committee budget was approved but a $20,000 rollover of the previous year's budget was approved
A $15,000 budget for the Wanganui Rural Community Board was approved
Pensioner housing rentals will be increased from July 2018 - for a single person from the current 27% net of the superannuation by 1% per year for 5 years and for couples from the current 22% of combined superannuation by 1% for 5 years
The Annual Plan consultation document, submissions received and video of the livestream can be viewed on the Whanganui District Council website.
By Commenting Below you agree to the Terms and Conditions found here