Search
News & Editorials
Daily Columns
Tide times
Ski Reports
Emergency Number
Business Profiles
Facebook

"Rugby Ramble" with
David Ogilvie
3rd Jun: Club Rugby Results & Report

Published: 03 Jun 2017 - - Author: David Ogilvie
---
Brought to you by: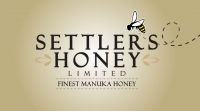 Marist's 100th rugby jubilee jumped into hot action today with a three-match cleansweep at Spriggens Park.
David Ogilvie reports:
Marist's premiers and two senior teams all celebrated the club's 100th jubilee today with wins at Spriggens Park - enough to send the 600-odd celebrants into a long celebration.
Leading Wanganui club side Border beat Utiku easily, Ruapehu thrashed Ratana and Taihape came back strongly into contention with a 40-24 wi over higher-placed Pirates at home.
Thus five teams are fighting for the coveted four semi-final berths, an entirely suitable situation.
Border's points lead remains at six, with Marist moving back into second place after Pirates' loss.'

The manner of Marist's first threequarters of their 35-14 win over Kaierau was pleasing from the point-of-view of accuracy and enthusiasm. They rather lost their way in the final quarter after many personnel changes, but generally the team is sorting out itself and game plan with good timing.
Good matches came from Viki Tofa, Richie Campbell, Ryan Gill, Sam Madams and tall No 8 Taione Ratu in the forwards, and Matt Koubaridis at halfback in a match where the Marist forwards set out to dominate.
Kaierau had good moments in its first visit to the park, playing against the club it split from 100 years ago!
Taihape has been hinting t a return to last year's form, and its 40-24 win over Pirates indicated that is very close. Taihape burst from the blocks to lead 20-0, saw Pirates come back to 24-12 and then 30-24 down, before Taihape had the final say in a bruising finish.
Ruapehu and Border both had big wins, with Border producing two tryscoring hat-tricks from Isaiah Hooper and Harry Symes.
Scores:
Premier:
Marist 35 (Taione Ratu 2, Ritchie Campbell, Cameron Crowley, Simon Dibben, Michell Millar tries; Millar con, pen) by Kaierau 14 (penalty try,. Fiatau Fa'alili try; Shandon Scott con).
Border 55 (Harry Symes 3, Asaiah Hooper 3, Tom Symes 2, Grayson Tihema tries; Simon Badger 4con, Harry Symes con) bt Utiku 12 (no scorers available).
Taihape 40 (Dillon Gilene 2, Terangi Tapu McLeod, Matt Brown tries; Dane Whae try, 3pe, 3con) bt Pirates 24 (no scorers available).
Ruapehu 60 (Fraser Hammond 2, Te Utu Hakaraia, Troy Brown, Jackson Campbell, Robert Hughes, Chris Winter, Cruz Pene, Kahl Ellers-Green, Shaquille Waara tries; Cruz 3con, Winter con Brown con) bt Ratana 19 (no scorers available).
Unofficial points:
Border 49,Marist 43, Pirates 40 or 41, Ruapehu and Taihape 38,.Ngamatapouri 24, Kaierau and Utiku 11, Ratana 1.
Senior championship: Celtic 34 Hunterville 13.
Senior consolation: Buffalos 38 Kaierau 17.,
By Commenting Below you agree to the Terms and Conditions found here