Search
News & Editorials
Daily Columns
Tide times
Ski Reports
Emergency Number
Business Profiles
Facebook

"Rugby Ramble" with
David Ogilvie
6th May: Club Rugby Results & Report

Published: 06 May 2017 - - Author: David Ogilvie
---
Brought to you by: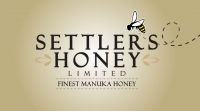 Border won easily enough in its annual duck-shooting weekend premier rugby match to keep its lead at the head of the Wanganui rugby competition.
David Ogilvie reports:
Good news for Wanganui - Border's highly impressive Samoan prop Tietie Tuimauga is back and firing on all cylinders.
Tuimauga, who's running game became a potent weapon for the Wanganui Meads Cup side last winter, scored twice in Border's emphatic 35-13 victory over Ngamatapouri on Friday night in Waverley.
Border has fashioned a fine record in what has become an annual "duck-shooting" fixture, and this was no different.
The home team had a 14-3 halftime lead and kept on the pressure with another 21 second half points, three converted tries.
Border thus takes its championship points total to 33, ahead of Ruapehu (28) and Marist on 27. Pirates (25) and Taihape (23) are still in contention.

Ruapehu, Pirates and Marit all won their matches, with Marist scoring a vital away win over Taihape, 26-23. Taihape's form continues to stutter, but there's plenty of time yet. Marist did, however, fail to score four tries, and thus did not get the five points.
Pirates belted Ratana 76-17, leading by 38-10 at halftime. Pirates' scorers, unfortunately, were unavailable.
And Ruapehu put Kaierau away 43-20, with Troy Brown and Campbell Hart scoring doubles.
Results:
Premiership

Border 35 (Tietie Tuiauga 2, Lindsay Horrocks, Angus Middleton, Tom Syms tries; Nick Harding 4con, Harry Symes con) bt Ngamatapouri 13 (Jim Serawalu try; Te Tua Kemp 2pen con). HT: Border 4-3.
Marist 26 (Sean Brown, Sam Madams, Luke Foster tries; Mitchell Millar 2pen 2con) bt Taihape 23 (scorers unavailable).
Ruapehu 43 (Troy Brown 2, Campbell Hart 2, Mathew Clarke, Shaquille Waara, Fraser Hammond tries; Cruz Pene 4con) bt Kaierau 2 (Fa'alele Malo, Matt Ashworth tries; Rhys Wylie 2con, pen).
Pirates 76 (scorers unavailable) bt Ratana 17 (Shaquille Docherty, Alan Penitito tries; penalty try).
Points: Border 33, Ruapehu 28, Marist 27, Pirates 25, Taihape 23, Ngamatapouri 19, Utiku 11, Kaierau 6, Ratana 1.
Senior:
Marton bt Utiku by default, Counties 25 Border 11, Ruapehu 43 Kaierau 7, Taihape 46 Buffalos 0, Hunterville 27 Celtic 24, Pirates the bye.
Points: Marton 40, Pirates 29, Hunterville 26, Taihape 23, Border, Counties 21, Celtic 9, Ruapehu 18, Kaierau 7, Buffalos 0.
After a lack of premier play in town over the past two weeks, there are three matches next Saturday, two at Spriggens Park and one at Kaierau.
By Commenting Below you agree to the Terms and Conditions found here