Search
News & Editorials
Daily Columns
Tide times
Ski Reports
Emergency Number
Business Profiles
Facebook

"Rugby Ramble" with
David Ogilvie
Heartland Rugby - 15th October 2016

Published: 15 Oct 2016 - - Author: David Ogilvie
---
Brought to you by: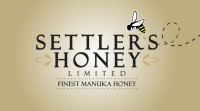 Wanganui finished the Heartland round-robin rugby championship unbeaten today, even if the winning performance against Horowhenua-Kapiti was a stride or two off the team's best.
David Ogilvie reports:
There were enough obvious reasons for Wanganui's stuttering in its 20-12 Heartland victory over Horowhenua-Kapiti to prevent nervous stomachs for the semi-final against Wai-Bush (probably). at Cooks Gardens next Saturday.
One: It's hard for any team, and more so an amateur side, to maintain level of performance through a season. The 20-12 win gave Wanganui an unbeaten round-robin record, just the third time this has been accomplished in the history of the competition. The win still came, despite problems of execution, following on the superb effort against Buller.
2: Just what last weekend's extended travel to and back from Westport, plus the huge number of defensive tackles made in beating Buller 28-0 on its home patch, is anyone's guess - but indication today were that the effect was considerable.
3: Wanganui was expected to win easily - and its early points came so easily that the players lost their focus and started to play individually and outside the patterns of their play. As things got steadily worse, players started trying too hard - so more mistakes were made. It's a mistake more likely from a non-professional side.
4: As well two highly important members of the potent Wanganui tight five were injured during the week - lock Gavin Thornbury (stomach muscle strain) and tighthead prop Viki Toa (rolled ankle) will both hopefully be fit for the semi and are needed badly.
These four points should not be forgotten in looking at today's game, and also the loss (ankle) of big second-five Kameli Kuruyabaki upset the flow of the backline.
Horowhenua-Kapiti, within the bounds of the team's ability, played well and with strong spirit, and in inside back Warwick Lahmert and wing Faleuleu Matua, had the game's most potent attacking backs.
But despite Wanganui missing a number of first-up tackles, the home side still hung on and was dominant enough in the final minutes.
Most importantly, though, the attitude of the home players when the final whistle blew was thankfully clear - they knew they had a poor afternoon in the office. There was no joy.
So it's a week's work to get things sorted out before the semi, but it's more mental than anything else.
And probably the probably the most obvious want is for someone to take charge of tactics in the back division. There was too much shilly-shallying around with the ball, at times a real lack of direction.
All in all, Wanganui probably got away with one here, but should be much better this next Saturday.
Lock Sam Madams and hooker Roman Tutauha were the best of the forwards, and Lindsay Horrocks did most things right at halfback.
Scorers:
Wanganui 20 (Blake Hohaia 2, Te Rangitira Waitokia tries; Craig Clare 2con) beat Horowenua-Kapiti 12 Ethan Pollock, Anthony Fuauli tries).
Other scores:
South Canterbury 14 Mid Canterbury 0, Buller 40 King Country 38, Poverty Bay 50 Thames Valley 14, West Coast 54 North Otago 42. Wai-Bush v East Coast, 6pm start.
Providing Wai-Bush won that match easily with a bonus point, it would still make the top four in the Meads Cup but would finish fourth to Buller's third (both teams would have 30 points) because Buller won the match between the two. . Thus Wai Bush would play Wanganui.
Unofficial semi-final draw:
Wanganui v Wai-Bush, Wanganui;
South Canterbury v Buller, Timaru.
By Commenting Below you agree to the Terms and Conditions found here