Search
News & Editorials
Daily Columns
Tide times
Ski Reports
Emergency Number
Business Profiles
Facebook
15th May: New citizens welcomed to Whanganui

Published: 15 May 2017 - - Author: Press Release
---
Mayor Hamish McDouall and Chief Executive Kym Fell were joined by RNZAF representative Flying Officer Jack Wheeler to welcome a group of new citizens at the Council Chamber on 4 May 2017.
Mayor McDouall said he was delighted to officially welcome the new citizens to Whanganui.
"As always, it's awesome to welcome a new bunch of people to Whanganui. Whether our new citizens have lived in Whanganui for a long time and have decided to take the step to become a citizen, or are fresh to our district, we welcome you and we are glad you are here.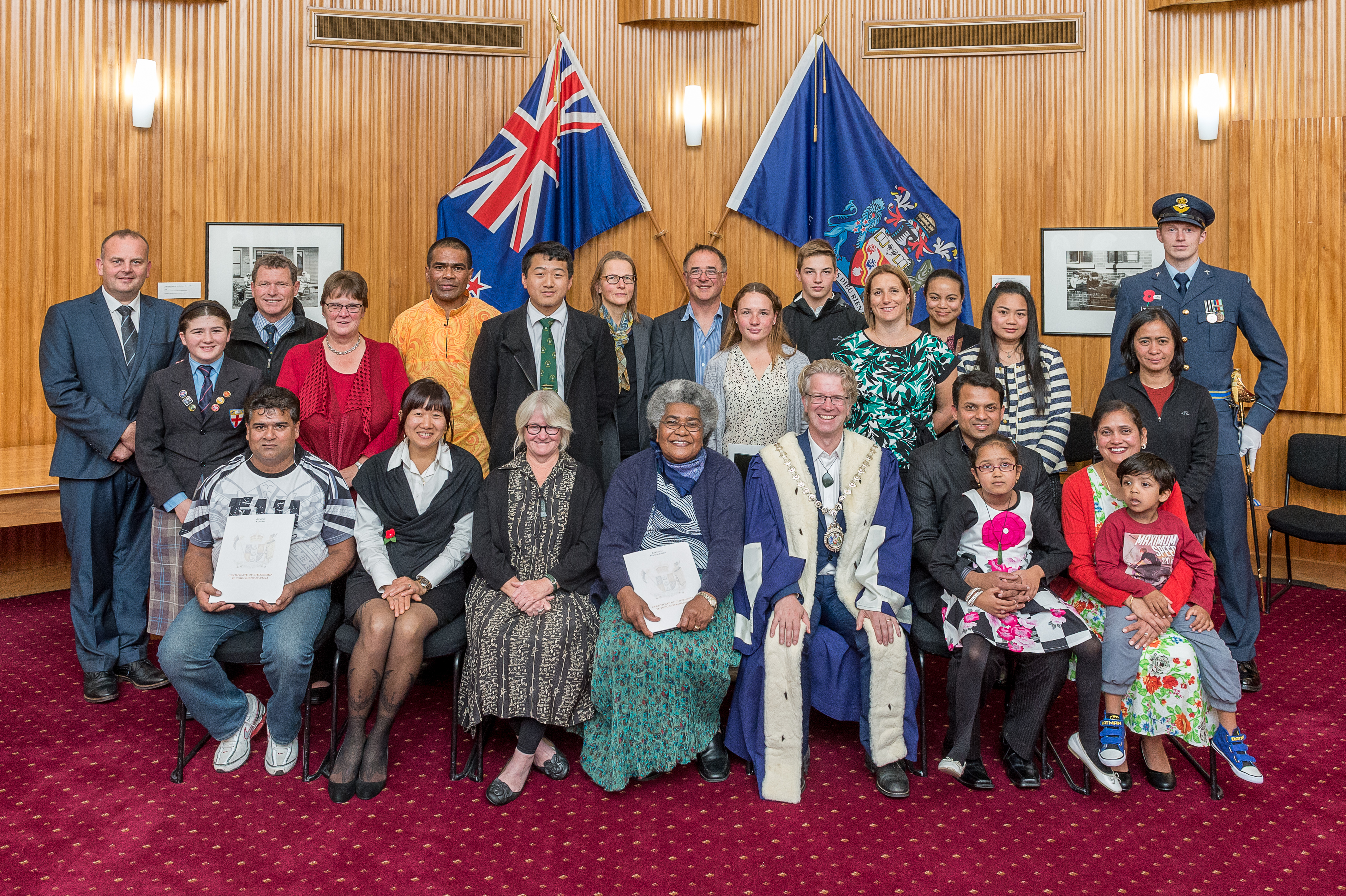 "Judging by the numbers we get at every ceremony it's pretty clear that people see Whanganui as a safe, friendly place full of opportunities where they can see a great future for themselves and their families."
The new citizens and their original nationalities are:
Mrs Julie Catherine Cowley (Australian), Mr Kishan Jai (Indian), Mrs Durga Rani Jaikishan (Indian), Miss Jayani Jaikishan (Indian), Mr Arvind Kumar (Fijian), Mrs Alice Jeesu McDonald (Korean), Mr Shin Yu (Korean), Mrs Asenaca Ligani Naivolasiga (Fijian), Mr Mosese Lagilagi Naivolasiga (Fijian), Mrs Verena Andrea Nowak (German), Mr Matthias Andreas Nowak (German), Miss Stella Catherine Nowak (German), Master Lennart Matthias Ludwig Nowak (German), Mrs Sawitree Thomassen (Thai), Mr Frank Barry Touzel (South African), Miss Alexia Elizabeth Touzel (South African), Ms Margaret de Marie Arathoon (British), Mrs Piyaporn Johnson (Thai) and Mrs Lisa Helen Sicely (British).
By Commenting Below you agree to the Terms and Conditions found here