Search
News & Editorials
Daily Columns
Tide times
Ski Reports
Emergency Number
Business Profiles
Facebook

"Rugby Ramble" with
David Ogilvie
Rep Rugby: Wanganui Into Next Week's Final

Published: 22 Oct 2016 - - Author: David Ogilvie
---
Brought to you by: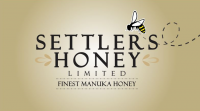 Wanganui brilliantly won its way into next Saturday's Meads Cup rugby final by outclassing Wairarapa-Bush today at Cooks Gardens. It will face Buller in next Saturday's final on the same ground. David Ogilvie reports:
Wanganui had the mind on the job and the job was done brilliantly.
Wairarapa-Bush came to Cooks Gardens for the Meads Cup rugby semi-final with rapidly improving form and a nippy looking backline which included a recent All Black in Zac Guildford.
But they were smashed out of the park between the game's11th and 20th minutes, when Wanganui scored four six-point tries to lead by a commanding 32-0.
The game was over at that point, and Wai-Bush did manage four tries by the end, but Wanganui kept scoring regularly and keep the board ticking over.
The only gloss off the win, and it is a big point, is just how serious are the leg injuries suffered by key Wanganui props Tie Tie Tuimaunga and Viki Tofa. Tuimaunga, in particular, is one of Wangani's key weapons in the scrum and in his field play in particular.
He left the field in the 56th minute with what looked a serious hamstring strain. Tofa went off soon after with what looked like, hopefully, only a sore ankle - the one he rolled last week.
Tuimaunga's off-loading game was at its brilliant best and he played large roles in Wanganui' tries.
If he can't play against Buller, and it appears unlikely, then Border prop Hamish Mellow will find himself very rapidly in a top game with an important part to play.
To have both Tuimaunga and Tofa both out does not bear even thinking about. One can imagine Buller veteran Phil Beveridge rubbing his hands with glee.
But one must have faith in their team-mates. Whereas last week they were under-motivated and sloppy, today they were sharp, enthusiastic and very skilful. Much too strong for Wairarapa Bush across the park, apart from maybe the scrum.
They offered potent threats from Tuimaunga, No 8 Malakai Volau, hooker Roman Tutauha and lock Gavin Thornbury in the forwards, backed up by huge defensive efforts from skipper Peter Rowe, lock Sam Madams, loosie Campbell Hart and Tofa.
Given such service, with halfback Lindsay Horrocks having a cracker, first-five Dane Whale's confidence grew apace and experienced Craig Clare did everything right. Hope he didn't tweak that calf muscle again!!
Te Rangitira Waitokia handled the pressure of a semi-final like he was born to it, and fullback Ace Malo was calm, considered and very strong.
But there were plenty of bruises, the muscle strains as mentioned, and only a few short days to the 4.30pm final on Saturday.
Buller an Wanganui met just two weeks ago, in Buller where Wanganui won a probably flattering 28-0. But Buller did the hard job of going to Timaru and beating South Canterbury on their home patch in today's semi - and that's impressive.
Today's scores:
Meads Cup semis:
Wanganui 58 (Blake Hohaia 2, Ace Malo, Te Rangitira Waitokia, Craig Clare, Michael Nabuliwaqa, Sam Madams tries; Clare 5con, pen; Dane Whale con) bt Wai-Bush 26 (Eddie Cranston 2, Zac Guildford, Glen Walters tries; Andy Humberstone 2con). HT: Wanganui 32-6; Buller 16 South Canterbury 6.
Lochore Cup semis:
King Country 48 Poverty Bay 26, North Otago 36 Mid Canterbury 24.
By Commenting Below you agree to the Terms and Conditions found here