Search
News & Editorials
Daily Columns
Tide times
Ski Reports
Emergency Number
Business Profiles
Facebook

"Rugby Ramble" with
David Ogilvie
Rep Rugby: Wanganui vs Sth Canterbury

Published: 10 Sep 2016 - - Author: David Ogilvie
---
Brought to you by: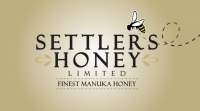 South Canterbury came and went close to conquering Wanganui at Cooks Gardens today, but the home team showed plenty to fight off the challenge. David Ogilvie reports:
At Cooks Gardens:
Wanganui 32 (Molokai Valou 2, Samu Kubunavanua, Gavin Thornbury tries; Steve Crosbie pen, 3con) bt South Canterbury 30 (Nick Annear, Nick Strachan, William Longvatu, Taoiree Ratu tries; Zac Southern 3con). HT: South Canterbury 14-8.
Other Heartland scores: Wairarapa Bush 26 Mid Canterbury 16, North Otago 36 Horowhenua-Kapiti 36, Buller 30 Poverty Bay 18, Thames Valley 22 King Country 22, West Coast 36 East Coast 30.
Wanganui took a three-point Heartland rugby lead at Cooks today in a third round of remarkable closeness, with two matches ending in draws.
The 32-30 win over last year's finalist South Canterbury was a match of changing fortunes, Wananui being dominated by the visitors for a long time, but South Canterbury offering only a large forward pack as a tryscoring weapon - allowing Wanganui to regroup at halftime and start to grab a real interest in proceedings.
Wanganui battled from 14-8 down at halftime to lead 32-22 with just five minutes left - and then tried to give the game away with a series of mistakes under pressure.
But they held on well enough and will benefit hugely from the often desperate times they had in this match.
Things had come far too easily in the 74-point hauls against West Coast and East Coast, which are clearly the competition's two weakest teams. Wanganui's inexperienced players suddenly found the game had gone up a notch in speed and intensity and took a while to readjust - that's understandable.
The fact that they were able to sort things out in the end speaks volumes for further improvement.
Such as the need for patience, which was never more obvious than in the first spell when Wanganui squandered the very few pieces of possession the team gained by dropping balls and firing passes under pressure.
Such as the fact that giving away sloppy persistent penalties meant the ball was always in South Canterterbury hands, and seldom in Wanganui's.
When that improved in the middle of the second stanza it was South Canterbury giving away the penalties.
There was a need also for consistent scrum application against a larger pack, with two feeds lost leading to points and intense pressure.
But then, life had been pretty easy for two weeks.
So we'll give this a steady seven out of 10, because we have faith the experience will produce heaps of benefit.
Massive games in the forwards came from No 8 Molokai Volau, Irish lock Gavin Thornbury and prop Viki Tofa, with the latter eventually getting the better of the massive Viliame Longovatu, who appeared to be given free rein by the referee to pack illegally. And Jamie Hughes was pure gold in his 10 minutes on the field.
Crag Clare was very solid indeed in th middle of the backline, and Ace Malo and young Kameli Kuruyabaki showed good improvement.
Irishman Steve Crosbie and Dane Whale remain in a battle for the first-five spot after Crosbie's starting debu - combinations took a while to settle, but he does show good touches,
Wanganui won his because they had more firepower to take advantage of fewer chances. They might reflect on the fact that greater attention to disciplinary details in general play might allow them to concede fewer penalties and thus have more ball to feed their obvious hunger for tries.
But as things stand, after just three rounds, things are cruising along okay, thanks very much.
By Commenting Below you agree to the Terms and Conditions found here