Search
News & Editorials
Daily Columns
Tide times
Ski Reports
Emergency Number
Business Profiles
Facebook

"Rugby Ramble" with
David Ogilvie
Rep Rugby: Wanganui Win Meads Cup

Published: 29 Oct 2016 - - Author: David Ogilvie
---
Brought to you by: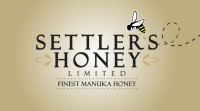 With a little bit of luck, Wanganui overcame Buller in today's Meads Cup rugby final at Cooks Gardens, completing an unbeaten Heartland Championship run. David Ogilvie reports:
At Cooks Gardens:
Wanganui 20 (Gavin Thornbury, Craig Clare tries;Clkare 2pen, 2con) bt Buller 18 (Anthony Tailua 2 tries; James Lash 2con, pen). HT:10-10.
Sport can be very cruel.
Buller first-five James Lash would be, in many opinions, the player of this year's Heartland Championship rugby competition, but twice in the last three minutes of today's Meads Cup final he hung his head after missing kickable penalties that would have tied the match with Wanganui and sent it into extra time.
Wanganui hadf finally edged ahead in the 71st minute with a Gavin Thornbury special embellished by a perfect kicking performance by Craig Clare. Just two points in it, and Wanganui could not stop committing mistakes and making errors of judgement.
Thus Lash had his two chances, ones he would usually kick with aplomb - but this was the closing stages of the final and he had no choice, he had to make at least one of them.
But pressure does things, and he missed - so maybe, Wanganui was a little lucky to win this. Buller dominated the first 30 minutes yet Wanganui defended superbly after failing many times to maintain the ball when it had the precious thing in its hands.
Wanganui turned the ball over 14 times in that first half, and would one expect better in the second.
But it didn't happen. Pressure bought its own problems for the Wanganui men, with snatches at balls spilling them consistently - in fact after 20 minutes of the second half Wanganui had turned the ball over 10 times to one!
So while the home team had turned around the pressure of the first half and was itself pressuring Buller's 22, it could not maintain the ball and build phases. Thus the game remained dead close until the end.
All power to Buller, which has yet toi win a Meads or Lochor Cup title. They will look at this as one that probably got away. They produced the gam's outstanding attacker in fullback Anthony Tailua, who scored the two tries, while Lash always found clear ground with his kicks when taunting veteran Ace Malo.
But Wanganui hung in, and battled home. Twenty-six turnovers show the problems the team had, but captain Peter Rowe was spectacularly successful in his defensive work, young wing Te Rangitira Waitokia showed he has a big future, and Campbell Hart and Thornbury, as well as props Viki Tofa and Tietie Tuimaunga, worked very hard.
Things became confused at times behind the scrum, and that has happened before this season, but one cannot be too critical of a mostly young team which has suffered some physical batterings, yet come through them with the flag flying proudly.
To Jason Caskey and his coaching crew, and Peter Rowe and his boys, congratulations on Wanganui's fifth Meads Cup title, and an unbeaten competition.
The crowd of around 3000 walked away pleased.
By Commenting Below you agree to the Terms and Conditions found here