Search
News & Editorials
Daily Columns
Tide times
Ski Reports
Emergency Number
Business Profiles
Facebook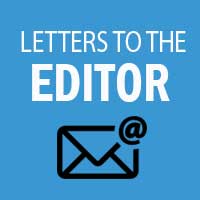 Letters To The Editor
This section is where you can share your story and express your opinion with our viewers.
---
$41m Plant! Council Makes Bad Decision

Published: 15 Aug 2016
Author: Russell Eades
---
$41m Plant! Council Makes Bad Decision

You would have thought common sense would be applied and this crucial decision [to build the new wastewater plant] held over for the new council to deal with, as well as waiting for the results of the inquiry.
But no, apparently not. The current council has found it necessary to go and make another bad decision, on top of all the others that have already been made, and will now encumber the new mayor and council, as well as the city, with a $40m-plus bill that will cripple the town for decades to come.
We already have the highest rates in the country and now they are going to rise even more to pay for someone else's mistakes.
Let's hope the inquiry identifies the person(s) responsible for this mess. If they are an engineer, maybe the ratepayers of Whanganui could sue them? They should have some kind of negligence cover as part of their membership to their governing body.
David Bennett's open letter from August 10 shows some clear evidence that critical information was received at council and not acted on. Explanations are needed and intervention necessary at the highest level.
A critical question in the decision-making -- is the new plant affordable for the community? -- has been totally overlooked.
Well, we know who to vote for now at the next election. Anderson, Vinsen and Baker-Hogan voted NO on Tuesday and should be there in the next council.
Those that voted "yes" need to get the message from ratepayers that this decision is just not good enough. One councillor missed the vote. Will they expect to get paid if they are not there to carry out the function for which they were elected?
RUSSELL EADES
Wanganui
By Commenting Below you agree to the Terms and Conditions found here