Search
News & Editorials
Daily Columns
Tide times
Ski Reports
Emergency Number
Business Profiles
Facebook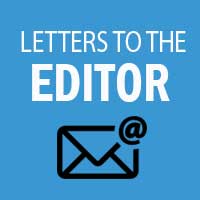 Letters To The Editor
This section is where you can share your story and express your opinion with our viewers.
---
6 Independent "Labour" elected representatives provide Facts

Published: 05 Oct 2016
Author: Jim White
---
On Saturday the 1st of October Mayor Annette Main and the Famous Five "Labour" Councillors, Craig, Duncan, McDouall, Stevens and Wills published a half page advertisement in the local paper purporting to "Provide the facts on the Wastewater Plant" Not only did they proceed to excuse themselves from any blame for the existing WWTP fiasco but they filled the paid political advertisement full of untruths and hypocritical statements.
Let's start with the un-truths:
Under the topic "alternative designs" you say that AFFCO do not "know of a cheaper municipal/industrial plant option to treat all our waste" and have not "presented this"
Mayor Main let me take you back to the 11th February 2014 when you, Mr Ross Mr Harkness and Mr McCoy from Cardno listened to AFFCO's CEO, Operations Manager and Plant Manager and Talley's Wastewater consultant Albert Van Oostrom explain to you in detail of an alternative plant option. Full details of this plant were forwarded to Council and Cardno with no response whatsoever. Can you please clarify your statement in response to these facts? Your memory Mayor Main is conveniently lax when required.
Under the topic "Cost to Ratepayers" you state "Interest rates are rapidly falling"
Interest rates have hardly moved in the past two years and are not predicted to do so up until 2020. A move of one third of a percent plus or minus seems to be the average predicted unless there is a change of Government in 2017 when they will be predicted to rise some 5 percent minimum.
Under the topic "The new design process" you state that the design is "tried, tested, works"
In August 2016 the Ministry of health stated in an email to M. Hughes "Melbourne's plant (Similar to that proposed for WDC) has issues.
In July 2016 the Ministry of Health states that Melbourne's plants issue include, Pond covers with a limited life, Gas collection, Scum build-up under the covers, H&S issues. "What can go wrong will go wrong"
As for the Seaview waste water plant
It has experienced 49 rubber ring joint leaks since it came into service.
"Has required the building of a huge wastewater storage facility This was necessary to avoid overloading of the sewer treatment plant. This problem is common to most wastewater systems of this type" Hutt City Council.
Under the topic "Ministry of Health" you talk of "private conversations" Are the following private conversations:
July 2016 to WDC: 'There is an obvious need for a thorough, comprehensive and well documented peer review of the amended design.'
June 2016 to WDC: 'We caution strongly against committing to a construction prior to finalising the influent specification i.e. signing waste agreements and cost sharing agreements with the large wet industries.'
May 2016 to WDC: 'Have trade waste agreements with the major industries been finalised.'
Since your paid political advertisement was published you have come out and stated
"The Ministry has advised the Council that they concur with the findings and recommendations of the peer review reports. Their questions over recent months have been appropriately considered and satisfactorily addressed, and the Ministry has also advised that they have no further technical advice or comment to offer to the Council. I notice you have used the trick of having a start quote but not a closing one. A full release of the MOH document will tell us what they really said and what you added.
The words sound very similar to the ones the MOH used when the relationship between the MOH and the WDC broke down in March 2014: "the Ministry of Health will provide no further engineering advice on this matter relating to the collection, treatment and disposal of sewage and waste in Whanganui." We can only assume from this, unless the full communication from the MOH is released that relationships between the WDC and the MOH have collapsed again.
Let's now move on to hypocrisy:
More than once the Mayor and the famous five have come out and blasted commentators for lambasting staff who cannot defend themselves.
"Serious mistakes were made by Council"
'Council staff tried to save money by trying an experimental design"
"Councillors were not informed of crucial decisions"
"All staff involved are no longer working a Council"
How can these people defend themselves, where they provided with a draft of this paid political advertisement beforehand and asked to comment?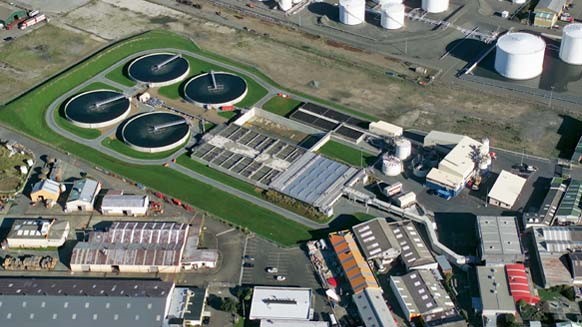 Explanations required to "Rubbish" quoted:
There is a possibility we can earn revenue through drying sludge from other territorial authorities. From the documentation I have seen you have yet to work out how you are going to stop the dried sludge from "Spontaneously combusting" let alone turn it into pellets and spread it over your forestry areas? WOOPS sorry you are going to sell those.
How can you expect "economies of scale" when you are building a plant that has the capacity many times more than the population? That's call underutilisation.
What are you hiding:
Please explain about "a potential risk of health issues from swimming or eating shell fish" and the "Loss of use of our beaches"? Sewerage is being pumped out to sea as we speak and will be done so until 2019. Have the council been undertaking an extensive testing regime and if so what are the results. They should be published on the council web site. If not, why not, seeing you know something we don't.
Finally, it's great to see that you have finally admitted that under this term of council and the stewardship of you six that Whanganui has lost its 'reputation'.
By Commenting Below you agree to the Terms and Conditions found here