Search
News & Editorials
Daily Columns
Tide times
Ski Reports
Emergency Number
Business Profiles
Facebook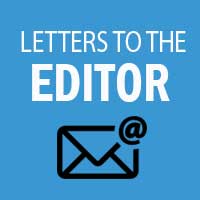 Letters To The Editor
This section is where you can share your story and express your opinion with our viewers.
---
Against $41m WWTP Decision

Published: 16 Aug 2016
Author: Dave Hill
---
12th August 2016
I have to fully agree with both Whanganui Chronicle 'Letters to the Editors' contributors Russell Eades and Mayoral aspirant Andy Jarden, regarding the shocking decision and $41 million disaster the majority of present councillors have shackled this city and its ratepayers with for the future.
Remember, the true cost is actually $15 million for the original plant plus $10 million in remedial costs. Now a proposed $41 million for a plant that may only be used to just 40% of its capacity. That's a $66 million absolute disgrace that many of the present councillors and those seeking re-election were party to the series of bad decisions leading to the current situation.
The council enquiry into the failed plant with an original estimate of $100,000 and now we are told up to $200,000, is only looking at council procedures concerning the plant and will not actually address why the plant failed, or if it could be resurrected. So here we go again; wasted ratepayers money and what will inevitably be a whitewash result.
When the decision was made at the extraordinary council meeting on 9th August to proceed with the latest $41 million spend, I was shocked to hear some councillors and our Mayor imply that $41 million dollar was not that big a spend, with no apparent regard to the huge debt burden they were committing this cities ratepayers to for years to come.
Surely the deadline and this big commitment could have been delayed until after the council elections. Ultimately, it's the new councillors and mayor who will be saddled and hamstrung with any further expenditure or development projects. Not once, at this meeting, was a delay requested because of the pending election.
Congratulations must go to councillors Charlie Anderson, Phillipa Baker-Hogan and Rob Vinsen who voted against the spend. As Russell Eades says "those who voted 'yes' need to get the message from ratepayers that this decision is just not good enough" .
Dave Hill
NB. Mr Hill is a candidate in the upcoming elections for Council.
By Commenting Below you agree to the Terms and Conditions found here