Search
News & Editorials
Daily Columns
Tide times
Ski Reports
Emergency Number
Business Profiles
Facebook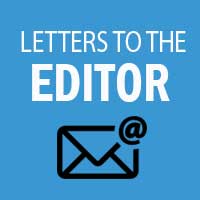 Letters To The Editor
This section is where you can share your story and express your opinion with our viewers.
---
Business Friendly Failure

Published: 14 Sep 2016
Author: Helen Craig
---
I'm very disappointed that Council hasn't finalised a workable business friendly policy to date, despite being a recognized priority.
This MUST BE SORTED EARLY IN THE NEW TERM. Business brings jobs, money and new residents, and thereby helps to bring vibrancy and reduce the rates burden across all residents. So what's gone wrong?
With some exceptions, including Whanganui & Partners, I believe there is a fundamental lack of understanding of what "Business Friendly" entails. Council is generally inward looking and more familiar with writing policies and making rules, than creating business opportunities.
I'd suggest the following as a start:
All Council Strategy and Policy documents should cut out the nice words and just say exactly what's going to get done, by whom and by when.
Some annoying, fussy, expensive and unnecessary building compliance details just need to be done away with.
The timeframes for approval and the cost of building and resource consents should be cut right back. e.g. $1000 fees just to get approval to put up some attractive awnings on a building isn't justifiable.
Council should consider increasing the limits on its existing Procurement Policy. Currently an additional 5% margin is allowable on local contracts up to $100,000. It doesn't make sense to give contracts to out of town firms because they're cheaper, and then fork out money on trying to attract new business.
Local firms should always be given the opportunity to at least quote on Council contracts.
The Whanganui & Partners budget needs to be increased to work on the multiple opportunities we've got. Thankfully this organisation is to be streamlined, making it more effective.
Councillors and staff need a bi-annual bus ride to our major businesses to find out what their issues are!
Council should supply incentives for non-competing new businesses with 3+ employees, such as rates rebates and no consent fees.
That's a start but not the end. I'll be insisting that the Business Friendly Policy is a top priority in the next term.
Helen Craig
Councillor and Mayoral Candidate
021 1030737
www.helencraig.co.nz
By Commenting Below you agree to the Terms and Conditions found here