Search
News & Editorials
Daily Columns
Tide times
Ski Reports
Emergency Number
Business Profiles
Facebook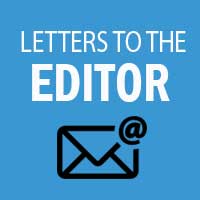 Letters To The Editor
This section is where you can share your story and express your opinion with our viewers.
---
Concern At Decision To Commit To New WWTP

Published: 20 Jun 2016
Author:
---
The Wanganui ratepayers need to be thankful that The Ratepayers Association has brought out in the open about our waste water system fiasco on the cost that a new system is going to cost us $42 million which in the future could bankrupt our city.
We have now found out that the existing plant worked alright until the aerators were breaking down. 12 of the 23 aerators failed, they were still under replacement guarantee but nothing was done about sending them back for replacement.
Recent letters to the paper tells us that the old system would work for about half the cost or $42 million. And yet our mayor and some councillors wanted a new system. The mayor said at the public meeting at the racecourse Eulogy lounge that the council is going ahead with the new $42 million plant.
The best thing our mayor has done for our city is standing down at this year local body elections so she can walk away and leave us in the crap.
Yours sincerely,
Ian Brougham
By Commenting Below you agree to the Terms and Conditions found here