Search
News & Editorials
Daily Columns
Tide times
Ski Reports
Emergency Number
Business Profiles
Facebook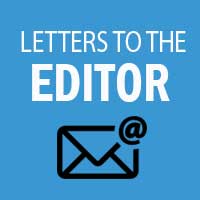 Letters To The Editor
This section is where you can share your story and express your opinion with our viewers.
---
Congratulations Chronicle

Published: 03 Oct 2016
Author: Alan Henderson
---
Congratulations to the Chronicle for its good selection of 'letters to the editor', in its Monday 3 October edition.

Martin Visser touches on the need for innovation, but was part of a Council that took a strong anti-innovation and science stance towards a science solution guaranteed to have solved the WWTP's biological system problems; opting instead for a flawed engineering approach i.e. to solve the problem with the same thinking that created it, and in so doing delivering the community with its current fiasco.

David Bennett provides his customary sage counsel, this time in relation to an earlier Jay Kuten opinion piece – "there are none so blind as those who do not want to see".

Stephen Palmer provides accurate comment on the Domm report, concluding "pigeonhole the report and move on".

Good sense spoken by Donald Gordon, a new arrival to Whanganui. Here's hoping that it doesn't fall on deaf ears.

Colin Hovey continuing in his pursuit to expose the truth and the facts on the failed WWTP and the Cardno scheme. IF only Colin had been more forthcoming and effective in exposing these truths and facts earlier in the piece.

All in all, good reading.

Also, pleasing to read the front page story in today's Chronicle – ""$8m windfall may solve legal puzzle". This is certainly great news for the Whanganui community if it is true that Council received a $8 million compensation settlement from their professional negligence claim against MWH.

This story and the financial transaction referred to, does however raise serious questions about the diligence of councillors, none of whom had noticed the $8 million reduction in Council debt that happened over six months ago.
By Commenting Below you agree to the Terms and Conditions found here