Search
News & Editorials
Daily Columns
Tide times
Ski Reports
Emergency Number
Business Profiles
Facebook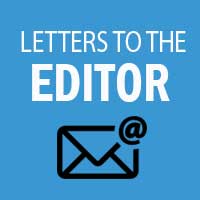 Letters To The Editor
This section is where you can share your story and express your opinion with our viewers.
---
Council Hourly Charge Out Rate Of $143 Excessive

Published: 30 May 2018
Author: Russell Eades, Building Owner
---
As an owner of a Commercial Building I was appalled when I received an account for overdue Building Warrant of Fitness charges last December, going back 4 years. As a retired Chartered Accountant, with extensive experience in the audit and Assurance area, I was concerned that this error could have been missed on 3 of the last 4 council Audits, so I contacted the Office of the Auditor-General to raise my concerns. I am still awaiting a response.
I also responded to the Environmental Standards Technical Officer, who had sent the letter to get some explanation of what was overdue, as they wanted the amounts paid by 6 January, without actually issuing me any invoices or providing explanations of what I was being charged for.
As part of this communication I was again appalled, this time to learn that building owners are charged $143 per hour for additional time incurred by council officers.
Building owners are required to engage and pay for the services of an IQP, to carry out the required testing of alarms and other systems in the building, and prepare all paperwork required for the issue of the annual Building WOF. That is fine, there is value in that. In my situation I had a change in what was being inspected. This was properly recorded by the IQP I had engaged to carry out this work. However it still seems to be necessary for a Building Compliance Officer to visit my building to check and see if my IQP had made a mistake in what he had recorded in the paperwork sent to council. And I got a bill of $140 for this Building Compliance Officer to get out of his seat and drive from the Council buildings to Taupo Quay, and have a look at the item that gave rise to the changes reported by my IQP. This is on top of the $143 charge for the building WOF. I paid the invoice as I did not have any other choice. Extortion in a thinly veiled form.
Many professional and skilled trades people struggle to charge and recover $60, $70 or $80 an hour for their services, and they are qualified and experienced in their fields. Nurses and teachers are paid about $30 an hour and as a country we struggle to be able to afford to pay what they are worth for what are absolutely necessary services. How can a charge of $143 per hour be justified to any ratepayer ?
IQP's that are acting for Commercial Building owners are charging between $65 and $85 an hour, so how can Council even attempt to justify $143 an hour for admin and paper shuffling is ludicrous.
To have what appears to be an unskilled council office worker ( a rort even if it was a skilled one ) check the work of the person qualified to carry out the inspection, which the building owners pays for, and then charge at $143 per hour is appalling, when all they are doing is a basic compliance check that the paperwork is in order, and filing it. In my case they couldn't even issue an invoice properly.
You can put lipstick on a pig - it will still be a pig.
If you are a building owner and have the same issues I do with a charge out rate which is far in excess of the expertise and skill required, and about 4 times what we are paying our nurses and teachers, then you need to add your voice to the discussion.
These Fees are set in the Annual Plan and notification begin at the start of each year. Too late now, we are stuck with being overcharged, but democracy allows us to have a say next year.
Russell Eades
Annoyed Building Owner
Wanganui
By Commenting Below you agree to the Terms and Conditions found here