Search
News & Editorials
Daily Columns
Tide times
Ski Reports
Emergency Number
Business Profiles
Facebook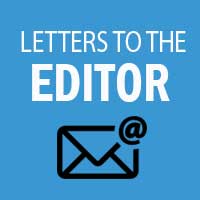 Letters To The Editor
This section is where you can share your story and express your opinion with our viewers.
---
Council Press Release "politically motivated and incorrect"

Published: 05 Oct 2016
Author: Cr Rob Vinsen
---
Press Release from Cr Rob Vinsen 5th October 2016
" Wastewater Costs Lower than Forecast" said Council CE Kym Fell in a press release issued October 4 2016.
It is disappointing when Council press releases are issued that are politically motivated and give incorrect information that misinform the public." Mr Fell used a figure of $600 pa as the forecast cost for the residential pan tax in the 2015/25 Ten Year Plan. In fact, this was a December 2014 forecast cost that was never realistic and led to the cancellation of the contract with Hawkins Construction incurring substantial penalties. Council consultants, Cardno BTO had increased their operating cost forecast 150% to get to the $600pa figure and Council CE, Kevin Ross, called a halt for a review. This led to a decision to include a $9.3M sludge dryer in the design, and a revised estimate of a residential pan tax of $407pa.
This figure, $407 pa pan tax, is the figure adopted in the amended 10 year Plan – not $600 as quoted by Mr Fell – and is the figure used to forecast a 22% rate increase over the next four years.
Yesterday's announcement that a revision had brought the operating costs down to an increase of $2.38pw ( $124 pa) means that the forecast residential pan tax will increase in 2018/19 from the current $351 pa to $475 pa, and that is on the basis that the AFFCO group stay in the scheme. AFFCO state that they will build their own plant though – as they do in all their other plants. I would expect an increase of at least another $100pa in the residential pan tax without AFFCO paying a share.
Mr Fell's announcement yesterday indicates a decrease in the Trade Waste levy from the forecast $4.5M to $2.8M, and an increase in the residential pan Tax from the forecast $407 pa to $475.
The correct headline in yesterday's Chronicle should have been "Wastewater cost's higher than forecast "
I am also concerned that the published forecast figure for the Trade Waste Levy is stated at only $2.8M. These industries are 87% of the biological load on the plant and they were traditionally expected to pay 50% of the operating cost. Some concessions were made to recognise other factors, but I do not believe that the wet industries share of the operating cost should drop below 40%. The latest we have been given in costs to recover from the wastewater activity( June 30) is $11.3M pa – so Mr Fell's press release yesterday only suggests a 25% recovery from the wet industries. That would be grossly unfair to the residential sector.
Response From WDC CEO, Mr Kim Fell
In regard to Cr Rob Vinsen's letter to the editor, I provided clarity to him this morning, however it appears that Cr Vinsen continues to interpret figures in a way which may be confusing our community.
"The amended financial modelling forecasts an increase of circa $2.38 per week in pan tax compared with the original forecasts of a $4.79 increase. The trade waste charges total circa $2.8M rather than the $4.5M that was proposed in the 10-Year Plan".
The numbers quoted in the media release demonstrate the journey from the original ten-year plan forecasts 2015-2025 to where we are now.
$351 Current Pan Tax + $124 ($2.38 x 52) = $475 Future Pan Tax (2019/2020)
$600* Original ten-year plan estimate 2018/2019 Pan Tax
In regard to the $407 figure in the Ten-year plan amendment/annual plan 2016/2017 Consultation Document, you will find a very clear disclaimer:
*Final funding mixes are yet to be decided – The council will decide later how much of the estimated $11.3M of costs for the wastewater activity in 2018/2019 will be funded from trade waste users and other rate payers. Each $1M added or removed from trade waste rates impacts the waste water rate by $60 per property. It is likely that rate payers will be consulted on this in future annual plans).
Every year we will continue to model and look for efficiencies and revise as numbers become more certain. The 2018-2028 Ten-Year Plan will have full details of the proposed costs and funding mechanisms associated with the new plant and a normal public consultation process will occur. As mentioned in the media release "The amended figures will still be subject to the Council striking the rates"
By Commenting Below you agree to the Terms and Conditions found here