Search
News & Editorials
Daily Columns
Tide times
Ski Reports
Emergency Number
Business Profiles
Facebook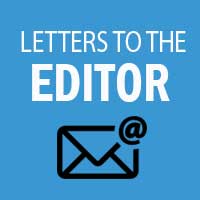 Letters To The Editor
This section is where you can share your story and express your opinion with our viewers.
---
Cr Visser's Claim Re WWTP Cost ".. simply not true.."

Published: 22 Aug 2016
Author: Colin Hovey
---
Soon to be ex-Cr. Martin Visser's letter in Chronicle of August 20 illustrates just why council has made the wrong decisions about the treatment plant. His claim that more than one expert has said that $41m is on the light side for what we are getting is simply not true. To quote $80-100m for a Palmerston North upgrade shows his complete lack of disregard for affordability for our industry and community-this seems to be the case for some other councillors.
BTO produced a $3.7m 'fix' to make the treatment plant compliant in November 2011. They did not say it would never have worked and did not propose regular sludge removal, neither did they say it had filled up with sludge.
In April 2013 BTO then said the MWH plant would never have worked. They said it was unsalvageable and proposed a $20m upgrade. In August a developed design had a cost of $23.4m.
MWH put forward an alternative proposal in March 2014. This was similar to the BTO 'fix' but allowed for replacement of the settlement pond. At officer direction they also allowed for regular sludge handling. The cost was estimated at $12.8m. Since these cost estimates were produced, the capital and operating costs of the Cardno scheme have doubled. Why hasn't the clearly cheaper MWH proposal been revisited? The legal situation is now resolved.
It cannot be claimed that a cheaper option was never proposed.
The Council's legal team advised that WDC needed approval from MWH to release their March 2014 proposal. MWH has given that approval but it has still not been released. Perhaps Mr Visser is hiding behind this confidentiality?
In my only meeting with infrastructure manager Mark Hughes in January 2013 he said the MWH reports were c--p. He is completely unqualified to have made that judgement. The same applies to his interpretation of peer review comments. In my opinion he has unduly influenced BTO in their claim that the MWH plant would never have worked and was not salvageable. Unfortunately council has also taken his advice and have not accorded MWH the respect due. Council should re-engage with MWH and develop this alternative option. It is less than one third the cost of the Cardno scheme!
This council voted in October 2015 to seek assurance that the Cardno scheme was the best for the city. Officers sidetracked that by asking if less stringent consent conditions could be obtained for Wanganui's outfall. This in no way answered the question.
The failure to properly carry out the council resolution shows a lack of genuine attempts to find a cheaper option and a complete lack of concern for the huge costs. If these costs are imposed it will be even harder to get out of the rut the councillor says we have been in for 40 years.
By Commenting Below you agree to the Terms and Conditions found here