Search
News & Editorials
Daily Columns
Tide times
Ski Reports
Emergency Number
Business Profiles
Facebook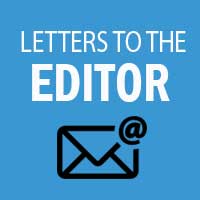 Letters To The Editor
This section is where you can share your story and express your opinion with our viewers.
---
Double Dipping

Published: 03 Aug 2016
Author:
---
The first of the double Dippers has raised their head in the forthcoming local body elections in Whanganui. Charle Anderson is standing both for Council and the Health Board.
Not happy with being part of the Council, who under Mayor Main raised rates by 40% and stunk out the City, he is to try his hand at running the Hospital as well.
In May the Ratepayers Association chairman came out strongly against double dipping but Charlie is one of their own so they have gone surprisingly quiet on the subject.
As part of the last Council, Charle should be accepting "Collective Responsiblity" for the wastewater fiasco and not standing as new and fresh ideas are required around the Council table. Which one of the lucrative retainers is he promising to donate to Charity?
Jim White
By Commenting Below you agree to the Terms and Conditions found here