Search
News & Editorials
Daily Columns
Tide times
Ski Reports
Emergency Number
Business Profiles
Facebook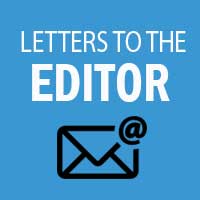 Letters To The Editor
This section is where you can share your story and express your opinion with our viewers.
---
Voting - My Eight Names To Consider

Published: 21 Sep 2016
Author: Carol Webb
---
I'd like to suggest a core group of 8 candidates – a mix of newcomers and proven existing councillors. Importantly, it's a group of individuals who've each worked hard and responsibly for their respective sectors/interests and know about the hard slog and long hours that being a councillor entails.
While bringing their 'pet projects and causes' to the table, these people should be capable of working together for the wider interests of our community and district. This list of eight has balance via interest, sectors, gender etc but it's not a 'quota' exercise because they all have significant strengths.
These are probably the only candidates that will get my vote, though that's still a work in progress.
I've attended many council meetings, read agendas and minutes etc, and made a point of getting to know these eight and understanding where they're coming from. I've seen all the debates – including the mayoral contenders at Jane Winstone on Monday – and have studied their 'form'.
There's a long 'tail' in this 33-strong field, many of whom I've also made a point of meeting and quizzing, and there's really no one else who impresses me as having either a. the time; b. an understanding of how council functions; c. having the basic language and written skills to express themselves clearly; or d. are not grandstanders with ideological agendas and political ambitions.
Anyone who forgets history (or wasn't around when it happened) is doomed to repeat it and our city, district and reputation suffered terribly at the hands of the Vision Party and its leader for six long years … to the extent that much of the work of the current mayor and council has been about repairing trust and cohesion locally, and projecting an attractive and welcoming face to outsiders, from PM and Ministers to visitors and new citizens.
I also have tremendous confidence in CEO Kym Fell, especially after seeing him speak at a recent Grey Power meeting where he received a good, attentive reception. His arrival nine months ago signalled the beginning of the end of the Laws-era senior appointments with further changes ahead to make the organisation leaner and fit for purpose. He's clearly his 'own man' but also apparently very easy to work with and receptive to ideas. His handling of the Domm inquiry and report – agree or not with its brief or findings – was exemplary in my long experience of working for and observing councils.
Meanwhile, there's a real danger of making this a single (waste water) issue election with talk of 'utu' and a 'cleanout' etc. Electing a bloc (see Vision Party reference above) of 'business' candidates with little or no council experience, and committed to voting together, can muffle the experienced voices needed to promote the wider community and the needs and interests of different sectors.
Apart from my eight names I'm sure there are other new faces who will appeal for different reasons. In this town name recognition, whanau etc are big vote catchers. Just being at the top of the alphabet and voting list is apparently worth up to a 10% advantage (it's called the donkey vote for good reason). I just hope those with no prior experience will not be too slow in getting up to speed or be disruptive (deliberately or otherwise) to a council that needs to get on with respectful debate and decision making across a myriad of issues big and small, as we've seen with one long serving but sadly inept councillor who for obvious reasons is not on my list.
NB. I will also stick to my practice of not voting twice for any of the growing number of double dippers chasing both council and DHB salaries, and knowing their incumbency will block other people coming through.
By Commenting Below you agree to the Terms and Conditions found here