Search
News & Editorials
Daily Columns
Tide times
Ski Reports
Emergency Number
Business Profiles
Facebook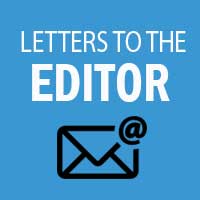 Letters To The Editor
This section is where you can share your story and express your opinion with our viewers.
---
Election Bombshell Looms – Ratepayers Association

Published: 19 Sep 2016
Author: Graham Adams
---
Following the two candidates' nights and the mayoralty forum hosted by the Chronicle a poll of our committee's preferences was held and the results are startling. In no particular order the 15 candidates from whom a very strong council of 12 could be selected are as follows;
Rob Vinsen: David Hill: David Bennett: Alan Taylor: David Matthews: Graeme Young: Philippa Baker-Hogan: Charlie Anderson: Stan Hood: Kate Joblin: Murray Cleveland: Rory Smith: Kyle Dalton: Josh Chandulal-Mackay: Hadleigh Reid.
The outcome of the Mayoralty contest is uncertain. Alan Taylor was very statesmanlike in delivering his well prepared address which was highlighted by several references to his wide governance experience with several important agencies. In a one-on-one contest he would likely emerge the winner.
Deputy Mayor Hamish McDouall was also impressive and given a strong new council to work with would make a good fist of the demanding task. His grooming for the job and his political support may see him succeed through the split-vote of his opponents.
The WWTP debacle gets worse. Whilst a lot of information is in the public arena there is a huge amount which isn't. That is about to change to some extent with the publication of correspondence in a day or two which has been obtained under the OIA. Some of it is dated as recently as July/August of this year and has the potential to utterly destroy the reputations and integrity of people closely involved. Their reactions will be interesting to say the least!
Graham Adams
Chairman
By Commenting Below you agree to the Terms and Conditions found here