Search
News & Editorials
Daily Columns
Tide times
Ski Reports
Emergency Number
Business Profiles
Facebook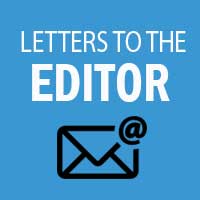 Letters To The Editor
This section is where you can share your story and express your opinion with our viewers.
---
Experience and Leadership... 54 years in local government

Published: 26 Sep 2016
Author: Cr Rob Vinsen
---
Experience is valued in our society. Whether it's in the workplace, on the sports field, or in grandparents passing on their knowledge to their families.
What is an All Black team going to perform like without it's nucleus of experienced players?
Council's are no different. You need new energy, but without a balance of experience you cannot expect to have an effective council.
This term sees the retirement of two of our most knowledgeable councillors, Mayor Annette Main and Cr Sue Westwood. Together they have served 54 years on local government and their service to our community has been exemplary.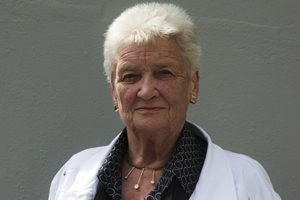 Mayor Annette, Whanganui's first woman mayor, will be remembered for leading our community out of a period of conflict and harmful national and international perceptions, Some may still wish to drag over the issues of Moutoa Gardens, the gang patches, and the spelling of Whanganui, but Annette has led us past all that. Our partnerships with iwi are now respectful and harmonious, the way they should be, and this gives our future as a Whanganui community a confidence that was not there six years ago.
Cr Sue often caught councilors out with her knowledge of process and analytical thinking. Her vigilant approach meant that Officers knew that they had to be well researched in fact, and procedure – no short cuts were tolerable for Sue.
Sometimes Annette and Sue and I have been on different sides on an issue – the Wastewater Treatment Plant is an example – but they always remained approachable, good humored, and respectful of the views of others.
The leadership vacuum left by Mayor Annette is one that there are five new candidates wishing to fill.
Voters will make their choice, and, if I am re-elected, I will be supportive to whoever wins.
That does not mean that we need to agree on everything. I believe that it will be a weak council if that happens – there will be a range of opinions on an issue around a council table just like there is in the community.
I am looking for strong leadership from the Mayoral Office, and I believe that a Cabinet type approach is necessary. Utilizing the skills of the most able councilors and offering a path to more responsibility for new councillors, through chairmanship roles, is the most significant change to governance that could be introduced.
Mayoral candidates are expressing their commitment to minimizing rates, and they are in the best position to achieve this.
However, to keep their promises, they need to change the rate setting process. In only another month officers will compile a first cut draft budget for 2017/18. It would generally be a wish list that includes all their desirable expenditure and a rate increase of 6-7%. Councillors then set about identifying where cuts can be made. Experience helps here. However,changes to the Local Government Act allow, and encourage, Mayor's to set a draft Mayoral Budget. My desire for the new Mayor is if you are saying that there should be no more than a 3% increase – then set a draft Mayoral Budget at 3% right at the start of the process in November.
By Commenting Below you agree to the Terms and Conditions found here