Search
News & Editorials
Daily Columns
Tide times
Ski Reports
Emergency Number
Business Profiles
Facebook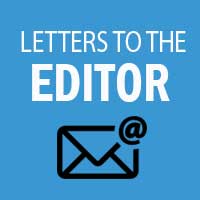 Letters To The Editor
This section is where you can share your story and express your opinion with our viewers.
---
Football Club President Responds To Comments

Published: 19 Mar 2018
Author: James Ross - President, Castlecliff Foootball Club
---
My name is James Ross and I am President of the Castlecliff Football Club. After reading yesterday's piece in the Chronicle I believe I must respond with my points of view and with some key points from your article and from John McGifford responses.
My biggest issue is with the threats against the Juniors. Children from our club, whose parents are happy to pay the cost so that they can receive Central Football resources as stated by John McGifford are being told they cannot play because adult members of our club want accountability. And to know where all the money goes. If a Junior player from our club is willing to pay the cost put forward by Central Football, they are paying for those resources are they not?
John McGifford's response to Russell Eades that his concerns are his opinion alone are not true. Every club's players are asking the same thing which is evident by a representative from 90% of the men's local league teams attending a meeting at the Station Clubrooms on Tuesday 6th February, where all those representatives from those teams agreed that there teams would welcome a locally run Men's competition. But the only thing stoping them from entering were the threatened sanctions on either Juniors or traveling teams, as was confirmed by John McGifford's email sent out on the 09/02/2018 telling clubs/Schools that if there players enter this competition the rest of there players will not be able to enter Central Football run Competitions.
As a member of Whanganui Football Incorporated (Football Hub) at no stage have we discussed the issue of where does our money go/pay for, and we have not at all deemed Central Footballs response to the questions as satisfied. As a member I am still unclear where my money goes and what it pays for. I think what doesn't help the Football Hubs situation is that of the members on the Hub, one member is a current Central Football boardmember for Wanganui, the Chairperson is a former Central Football board member and we have a current Central Football employee on the Football Hub.
The Wanganui Football Incorporated (Hub) was created by the clubs in Wanganui with support from New Zealand Football. It was put to the clubs at this time that the Hub would be given a blank piece of paper because of our very different landscape to other regions we could come up with ideas that as a group we wanted to action in Wanganui. One of the key areas that was discussed and agreed on at our first meeting was transiting the running of the local competition from Central Football to a model where it is run locally. This has never been actioned by the Hub.
I would like to refer you to the 2014 review done by Economic Solutons Limited into the local game in Wanganui back then we were asking the same questions we are asking today, the report done by Sean Bevin gives solutions to Central Football they included:
Low or No entry fees for Local leagues run by Central Football - Not done but fees have been increased by 3%
Lower Central Football affiliation fees - Not Actioned increased
Removal of fine system- Not Actioned more fines added each season it's my understanding Central Football has a budget for fines of $30,000.
Better alignment of Central Football Fees with those other Federations areas- Not Actioned we are not shown what other federations charge.
Allow local administration of local football leagues leading to lower cost and low players subs - Not Actioned
Members of the Wanaganui Football Hub are still unclear why $10,000 of seed money from New Zealand football to help with implementing agreed items for Wanganui Football by the Hub was paid by Central Football to a member of the Hub who helped implement the hub and chair the hub meetings for the first 12 months without the Hubs knowledge, This question is yet to be answered by Central Football and members of the Hub have put asking this question into the too hard basket or they just don't want to ask it at all.
In the Article it is stated that players playing in unaffiliated leagues does nothing for the development of the game. Absolote Rubbish !! What is being totally missed here by John is that where do these volunteers who help with our clubs/schools coaching, club/school committees ,Referee's come from ? It's the same people who would regardless of what competition they played in still do it because they love the game.
Finally as a local player from my club I want to be given the choice of where I play without sanctions from Central Football or my fellow club members.
Regards,
James Ross
President, Castlecliff Football Club
By Commenting Below you agree to the Terms and Conditions found here