Search
News & Editorials
Daily Columns
Tide times
Ski Reports
Emergency Number
Business Profiles
Facebook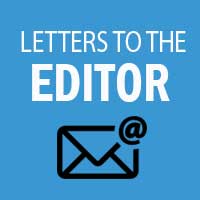 Letters To The Editor
This section is where you can share your story and express your opinion with our viewers.
---
Heartened By New Council

Published: 04 Nov 2016
Author: Cr Rob Vinsen
---
The first test of our new council occurred over two full days this week.. There is concern amongst our community that costs are neither certain nor justified, and the election had delivered a very clear message – the WWTP decision needed to be revisited and reviewed.
All thirteen mayor and councillors were there, and all thirteen were there for the entire two days... already that is an improvement. All thirteen contributed to the debate, all thirteen treated each other with respect , and listened to all thirteen's opinions. I have to say that the contribution to the debate from the seven new members was outstanding. They all have a range of background skills which they displayed over the two days.. financial acumen, technical engineering knowledge, and an appreciation for the justified concerns of the community. There are still matters of concern over the WWTP, but over the two days of the workshop, I believe that we moved a long way along the path to resolving them. A lot of the credit for that lies with Mayor Hamish. He allowed opinions to be expressed freely, but still intervened prudently when the debate inevitably strayed. Personally, I am heartened that there is now a willingness to accept that there is , and always has been, a view on the WWTP issue that is contrary to the party line of the last three years.
This council has made a very good start, and once we pass this very serious WWTP issue, I believe that the undoubted skills around the new council table bode well for a enterprising council this term.
By Commenting Below you agree to the Terms and Conditions found here