Search
News & Editorials
Daily Columns
Tide times
Ski Reports
Emergency Number
Business Profiles
Facebook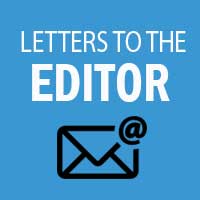 Letters To The Editor
This section is where you can share your story and express your opinion with our viewers.
---
Hypocrisy At The Highest Level

Published: 30 Sep 2016
Author: Jim White
---
One cannot have read the paid advertisement in the River City Press on Friday by Mayor Main and the Labour party five lead by Hamish McDouall without realising how hypocritical their statements are.
Mayor Annette talks about shameful electioneering yet in the Chronicle on the same day she publishes a so called opinion article which states "Annette Main, who is not standing for re-election". Annette you might not be standing for Mayor but you are still standing in the local body elections or don't you class the Hospital Board a local body? Your article is nothing short of "Shameful Electioneering".
Hamish McDouall our thrice failed Central Government Candidate and stalwart of the Local Labour Party is like Phil Goff-Auckland and Haydn Marriner- Rotorua; that he states he is "Independent" but he is really just a Labour party candidate in disguise. Another case of "Shameful Electioneering".
As for the list of "Achievements" they crow about in their "Fabricated and misleading" paid electioneering blurb:
"Our net debt level has reduced" – It's only reduced because you put up the Wastewater charges in anticipation of building a new plant which was delayed due to indecision and incompetence. Your ten-year plan states that borrowings in 2017/18 will increase again to $104.4 Million.
"CEO has bringing savings to significantly reduce projected rates increases" – The ten-year plan, that was confirmed this year, states that rates will rise by 22.9% by 2018/19 not counting this year's 5% rise.
"Our population, Jobs, house prices, tourism and Business confidence are all rising for 2 years straight". - Rising yes but considerably less than the National Average or the Average for rural towns. In fact, the 10-year plan states that the "Wanganui Community has lower incomes and population growth rates than most New Zealand communities". Whanganui and partners have been quick to tell us that building consent numbers have increased but fail to explain that the dollar value has decreased quite dramatically. It's the dollar value that counts not the number of consents.
Improving Tourism – The Manawatu-Whanganui growth study stated that employment in tourism related industries dropped 10% between 2002 and 2014 and is not expected to increase in the near future. In other words, yes more people are coming to Whanganui but they are not creating more jobs as the current capacity is underutilised and struggling.
The Taupo Quay area "Sealed and redeveloped". A very nice win for Mayor Annette's Market.
Relocated the Sargent Gallery to "Flood Prone" Taupo Quay and then having to spend $250,000 on a new floor.
The Climate control system in the Library – Second time lucky
The Town Centre Regeneration Study – We want action not words. The Town centre has shops for a population of 50,000. There is only so much money to go around. 50 more Coffee shops will only all go broke. Councils Heritage policy is also stifling development in the main street meaning the only place to go is north.
You can't pat yourself on the back for a Port feasibility study that the Government has paid for and has not even started. We can thank Chester Borrows for this one not the Enid Blyton our town famous five.
By Commenting Below you agree to the Terms and Conditions found here