Search
News & Editorials
Daily Columns
Tide times
Ski Reports
Emergency Number
Business Profiles
Facebook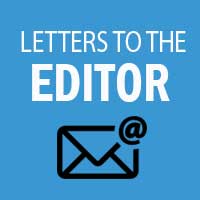 Letters To The Editor
This section is where you can share your story and express your opinion with our viewers.
---
Increase In Councillor Remuneration Justified?

Published: 23 Sep 2016
Author: Russell Eades
---
Councillor Visser's letter from Friday 22 September attempts to justify an increase in Councillor remuneration.
Most on the current council aren't worth what they are currently being paid, let alone suggesting they should receive more, when the ratepayers got very little for their money.
Salaries when equated to performance is something the new Council need to look at, starting with the CEO.
At least one of the group response on page 7 that day was there for the money.
Paying mediocre people more for mediocre performance would just be another silly decision to add to those of the current council.
This town needs change, and in the candidates available there are several that have the right attitude, business acumen and common sense to move us forward.
Whether the decision was correct or not is not really the issue. It was irresponsible for an outgoing Council to commit a new regime to financial doom by making a $42m decision as the last thing "achieved" in their term.
Change is required, and the election is our chance to get it.
Vote for change.
Russell Eades
Whanganui
By Commenting Below you agree to the Terms and Conditions found here