Search
News & Editorials
Daily Columns
Tide times
Ski Reports
Emergency Number
Business Profiles
Facebook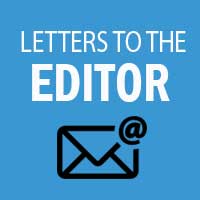 Letters To The Editor
This section is where you can share your story and express your opinion with our viewers.
---
Inserting The 'H' in Wanganui

Published: 13 May 2016
Author:
---
When the people of Wanganui heard that our council wanted to change the spelling of Wanganui and insert the 'h' in the spelling we were told that we could put in a submission supporting or objecting to the spelling change.
I sent my submission to all our councillors and mayor, the Geographic Board and the minister of lands that Wanganui was not a Maori name as it belonged to the Waitaha people who were here 300 years or more before a group of people who are now called Maori arrived, also a treaty document signed by 14 Wanganui Chiefs in Wanganui 0n May 23rd – 31st 1840 as the "chiefs of Wanganui" without the 'h' in it.
A letter I received from Jill Remnant of the Geograghic Board 23 rd November 2015 stating that they received my submission and that that the board received 299 objections and 350 supporting the 'h' Jill remnant said that The Board did not agree with the objections, so it was not able to make a decision".
Even historian Diana Beaglehole who was commissioned by the Wanganui District Council had found that Wanganui was the correct spelling.
It's about time to show respect to the people who named it Wanganui before the arrival of a group of people called Maori, and the Maori chiefs who signed the treaty document as "Chiefs of Wanganui".
Going into the Geographic website I found that all submissions who were for the 'h' were based on here say and not on evidence mine was on evidence but this was rejected.
This is why we should have a binding referendum on it and let the people know the truth.
Ian Brougham
By Commenting Below you agree to the Terms and Conditions found here