Search
News & Editorials
Daily Columns
Tide times
Ski Reports
Emergency Number
Business Profiles
Facebook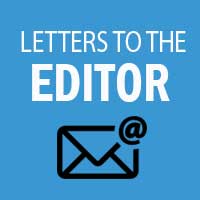 Letters To The Editor
This section is where you can share your story and express your opinion with our viewers.
---
Junior footballers used as pawns as threats are made

Published: 15 Mar 2018
Author: Russell Eades
---
Why isn't football democratic in New Zealand? Why are many local football players unhappy and either feeling bullied into making a choice they don't want or feeling like they have no choice at all ?
In Wanganui, a year or so after the local Federation were found to have rorted their ground charges, questions are again being asked about the excessive amounts footballers are being charged to play social football. One club wrote to the Federation in December last year requesting a breakdown of costs but the Federation refused to provide the information.
What are Central Football afraid of? What are they hiding?
For the current season it will cost $1668 to enter a team in the Wanganui men's or women's local league competition, and that will be the same charge in Taranaki, Manawatu, Hawkes Bay and Gisborne. However the local Federation are unwilling to provide any detail of the actual costs associated with running this competition.
If you carry out the simple exercise of quantifying all costs necessary to run a social football competition, there are only 3 items. Ground hire, administration and referees. Social Footballers don't need coaches, represent or development programmes, or any input from CF or their staff to just turn up and play on a Saturday. With their current cost structure Central football are in effect saying that the administration component for the local league teams is $1668 as the other two items are charged separately, and in addition to the $1668 team fee. In the Wanganui scenario, it is estimated that an amount of $150 -200 per team would be more than enough to cover the cost of somebody putting together a draw, collecting scores each week and compiling a points table. There has been an offer put forward to pay a reduced amount to remain affiliated, but CF will not accept anything that is not on their fee schedule. Despite all of the above, CF are not offering an option in the fee schedule that reflects the complexity of a simple local social league, and teams are therefore being charged for a lot of "benefits" that they simply do not need.
That means that there is around $1,500 per team currently being charged by Central Football where there is no corresponding cost. It's pure profit for no actual effort.
There are 20 or so teams in Wanganui, so an extra $30,000 a season is being billed to social footballers in a league where they just want to turn up and play for the least cost possible. Players don't get anything from the bureaucracy and costs that are associated with the Federation.
The same lack of accountability will apply to local league competitions in other areas of the Central Federation – Gisborne, Hawkes Bay, Manawatu and Taranaki. It's an astonishing rort.
It is little wonder that when you look at the Federation's Balance Sheet, you will see well over half a million dollars in cash, built up from this systematic overcharging. The Federation are treating the local league footballers like a private ATM, sucking at least $5,000 a month out of the game in each district.
Many of those participating in the Wanganui Local League are wanting answers, and as none are forthcoming, they have, instead, looked at setting up their own competition. The total cost to play is just under $1,000 per team less than what they are currently paying.
However, the position of the Federation is clear. Central Football say "Either all a clubs /schools teams are in Central Football competitions or none are." So, if social players want to do their own thing, kids and competitive players will be banned from playing in the local competitions, that are run by the organisation that is supposedly responsible for running the game.
It is interesting that the Federation released their Strategic Plan on 8 February, and this included strategies to 'Engage with the Game'. Specifically, to "develop and implement engagement plans to build relationships within our communities ensuring our organisation is aligned with our stakeholder ....".
Ironically, the very next day the CF CEO issued a missive entitled "TO THE WHANGANUI FOOTBALL COMMUNITY", with threats of bans as already outlined above. Some development! Some engagement!
This bullying approach has been seen by many as blackmail or entrapment. Critically, it ignores the very essence of Central Football's own strategic plan actions, which were to engage and build relationships, and align with their stakeholders.
Footballers are being told that if they play in the proposed social league they cannot belong to a club that has junior players (kids teams) or travelling senior teams or those teams in that clubs will be excluded from competitions. This appears to cut across the basic human right of Freedom of Association which encompasses both an individual's right to join or leave groups voluntarily, and the right of the group to take collective action to pursue the interests of its members.
In this situation, some members want to choose where they spend their money, as is their right. They also want to know where it is being spent, and this right has been denied.
The saddest thing really is using kids as pawns. What right have Central Football got to punish children for the actions of adults?
Central Football seem determined to resort to bullying to keep control of a lucrative, unearned income stream. But shouldn't freedom of association and the best interests of the game come first?
From: Russell Eades
Concerned Wanganui Footballer
By Commenting Below you agree to the Terms and Conditions found here