Search
News & Editorials
Daily Columns
Tide times
Ski Reports
Emergency Number
Business Profiles
Facebook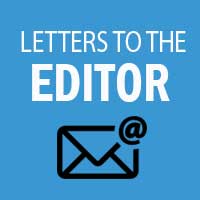 Letters To The Editor
This section is where you can share your story and express your opinion with our viewers.
---
Mayor Is Being Disingenuous

Published: 29 Jul 2016
Author:
---
The mayor is being disingenuous today (Chronicle 29/7) when she claims that she always knew that some of the wet industries might do their own thing.
When in October 2014 Graeme Young, Bernard Corkery and I held a meeting with her, Kevin Ross and Mark Hughes, they all claimed the relationship was all sweetness and light with the waste-water working group. We already knew that this was not the case . And after we warned her that the likely cost of the plant was to be more likely $40M, the warning we gave them then, may have been the reason the progress on the plant ground to a halt and Hawkins Construction was paid $300,000 to stop.
That fact that things have got to the state they have, is a real indictment of most existing Council members who have clearly been out of their depth when dealing with this matter. But it's also a serious indictment of the senior Infrastructure managers, and they should be called to account. Why would we trust them to oversee the installation of a new sewage plant?
Remember also, that it's only a few weeks since the mayor and senior managers were telling the wet industries that they couldn't provide costs of running the new plant for two years. But then Mr Fell stepped in and provided Talley's with quotes for their costs of remaining within the city sewage scheme. Strange that but a credit to Mr Fell.
A final question. We are all paying a sewage charge in our domestic and commercial rates. Where is this money going in the WDC system? I understand that Talley's and possibly other wet industries have not paid their sewage rates for some years because the waste is simply pumped out to sea. Why are we all paying anything?
David Bennett.
Pacific Safety International Ltd
By Commenting Below you agree to the Terms and Conditions found here