Search
News & Editorials
Daily Columns
Tide times
Ski Reports
Emergency Number
Business Profiles
Facebook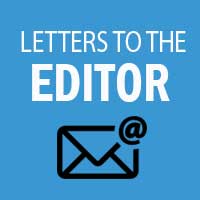 Letters To The Editor
This section is where you can share your story and express your opinion with our viewers.
---
Paper Roads lined in gold

Published: 20 Dec 2016
Author: Rod Mcgregor
---
For beekeepers and landowners, the financial returns from Manuka honey are proving a gold rush. The allure of quick bee money from marginal areas of land has brought many varied prospectors to town, some established bigger outfits, some small, while some are new players, like the district council, all wanting a hand in the game.
For the council the potential to generate returns from pockets of unused land, such as reserves and paper roads, is a fast horse to filling council coffers. By granting licences to occupy, the council can effectively 'partner up' and claim a stake on large areas of idle land.
Is this a good thing? Possibly. The Manuka honey business in Wanganui is booming, bringing money and jobs into town, bees are great, and the council has numerous pockets of land and paper roads. Honey from previously uneconomic council blocks could potentially prove to be liquid gold to ratepayers.
Is it lawful? Probably not. While the council can issue a bee keeping licence for a reserve, it is very questionable the same can be said of paper road, or unformed legal roads as they are correctly known. To grant a licence to occupy and conduct a commercial bee enterprise on a road, not only is beyond the powers of a council, but runs contrary to common sense.
The old adage of a 'road is a road' still rings true today, whether it be formed or unformed (paper road), the law still equally applies. The right to pass and repass without hindrance or obstruction down a road is a principle not open to interpretation, council discretion, nor subject to rent.
Unformed legal roads, and there are thousands Km in Wanganui, might be vested in the council, but they are held in trust for the people of NZ. They are there for access and future development, and as such must be managed lawfully by the council as part of their road network.
'All that shines are not gold' as many hard working beekeepers will attest. The search for suitable land for hives has brought competition, claim jumpers, unscrupulous practices and conflict into this once gentle game. And like most gold rushes, the quick money will have its fair share of drama attached.
For rural landowners adjacent an unformed legal road the council has indicated that these roads are now available for rent. I recently found out that the council had all but issued a licence to occupy an area on an unformed road, right by my woodshed. After expressing astonishment at this "informal " process I was informed 'that the council does this all the time'!
Further, the consequences of inserting any bee keeper that wins a council tender into small pockets of rural land, will undoubtedly have repercussions for council, that far outweigh any perceived short term financial gains.
So landowners beware, there's a gold rush coming so I hope this is not a case of grab your horse or grab your gun.
If you want to check where unformed legal roads are located in the region, this mapping site by the Walking Access Commission of NZ is a useful tool link to unformed legal roads map
By Commenting Below you agree to the Terms and Conditions found here