Search
News & Editorials
Daily Columns
Tide times
Ski Reports
Emergency Number
Business Profiles
Facebook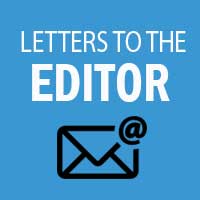 Letters To The Editor
This section is where you can share your story and express your opinion with our viewers.
---
Port Development

Published: 22 Dec 2016
Author: Ross MacNicol, Ngaere Taranaki
---
Port development at the mouth of the Whanganui has long been seen as a panacea to slow economic growth in the region. The great days of coastal shipping will not return unless several things happen; diesel reaches $5.00 a litre, the rail or road network breaks down [oh thats already happening} people get angry about behemoths driven by skilled but aging drivers and when customers can predict product demand rather than rely on the 'overnight delivery - instant gratification' of our "just in time" economy.
The old "build it they will come" mentality is too risky. A business such as Port Whanganui needs a baseline trade to cover the running and maintenance dredging costs let alone the development costs. Business in the 21st Century will not commit to port trade, leaving us vulnerable to port piracy as Wellington poaches our best trade by undercutting. The very thing that contributed to Whanganui's Castlecliff Port decline in the late 1950's.
I'd love Castlecliff's port resurgence to happen and maybe it will, as shipping is a magnificently efficient means of transport and the cheapest, most sustainable method of moving bulk freight and possibly general cargo that has yet been devised.
By Commenting Below you agree to the Terms and Conditions found here